I made a layout with the title of Favorite that goes in green for today's challenge at Swe Scrapbook. Today it is a scraplit challenge of a colorful layout of Annelie Maddock. My layout was not very colorful but it was a fun layout to lift.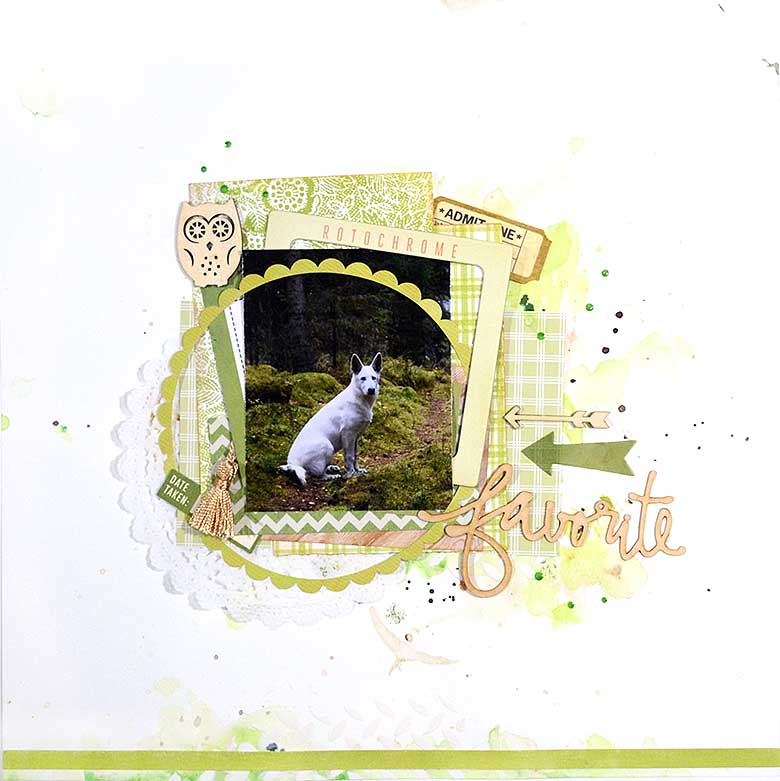 In the photo I am and Nova are out on a small tour of our own at Lidböle shacks after we were and picked mushrooms with good friends. I stopped because I was curious to see how it looked here.
I have tried to use some older material to the layout. It felt very good because there is a lot which is just laying around and never gets used.