Mitt project life-album för 2014 är nu helt färdigt och här visar jag de två sista veckornas uppslag. Vecka 52 blev det två uppslag med, alla helgdagar och ledigheten genererade fler foton än en vanlig vardagsvecka.
Vecka 51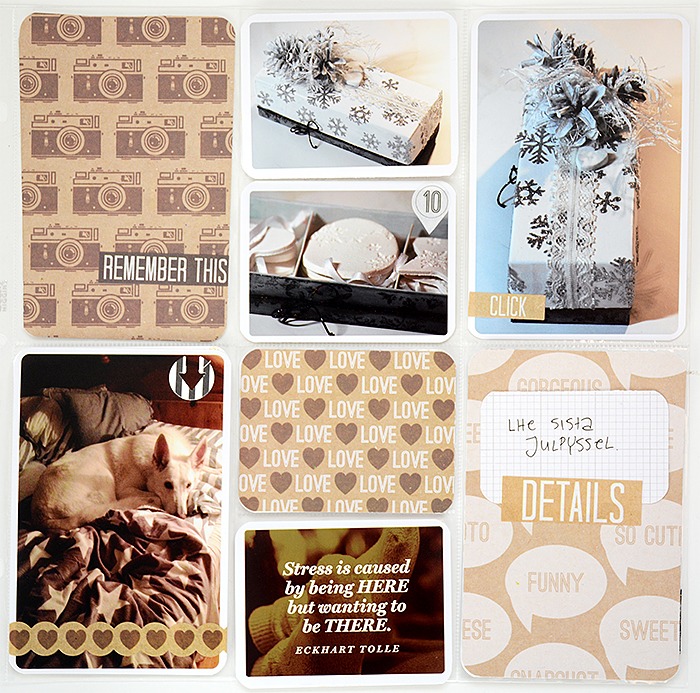 Vecka 52
Sista sidan i albumet blev som vanligt en förstoring, denna gång av en vintervy under en av mina promenader.
Dikten som avslutar albumet lyder så här:
Whenever you find yourself doubting how far you can go,
just remember how far you have come.
Remember everything you have faced,
all the battles you have won,
and all the fears you have overcome.
Översatt till svenska blir det ungefär så här:
När du börjar tvivla hur långt du kan gå,
kom då ihåg hur långt du har kommit.
Kom ihåg allt du har mött,
alla strider du har vunnit,
och alla rädslor du har övervunnit.