We are right now in Cornwall, England, part of the UK that I have long wanted to visit. It is I, my husband and the dog who took the car all the way from Northern Sweden to Newquay where we found a nice dog friendly hotel.
After we arrived on Saturday afternoon, we went for a walk in Newquay, the coastline is dramatic and very beautiful for this coast.
Twilight fell as we wandered further at the harbor promenade. Something that is good about England is that they are much more dog friendly than in Sweden; there are many beaches where dogs are allowed, there is no problem to find hotels with dogs, they can follow to the parks and gardens and you can  even bring the dog with you to some restaurants and pubs.
Today the weather was not so good, overcast and some drizzling occasionally. We still took a trip to St. Ives and even here there is a beach where dogs are allowed to swim and play, which Sally appreciated.
Before we went on we had the local specialty of Cornish Pasty, which tasted excellent..
By this beautiful little creek we stopped during our continuing journey.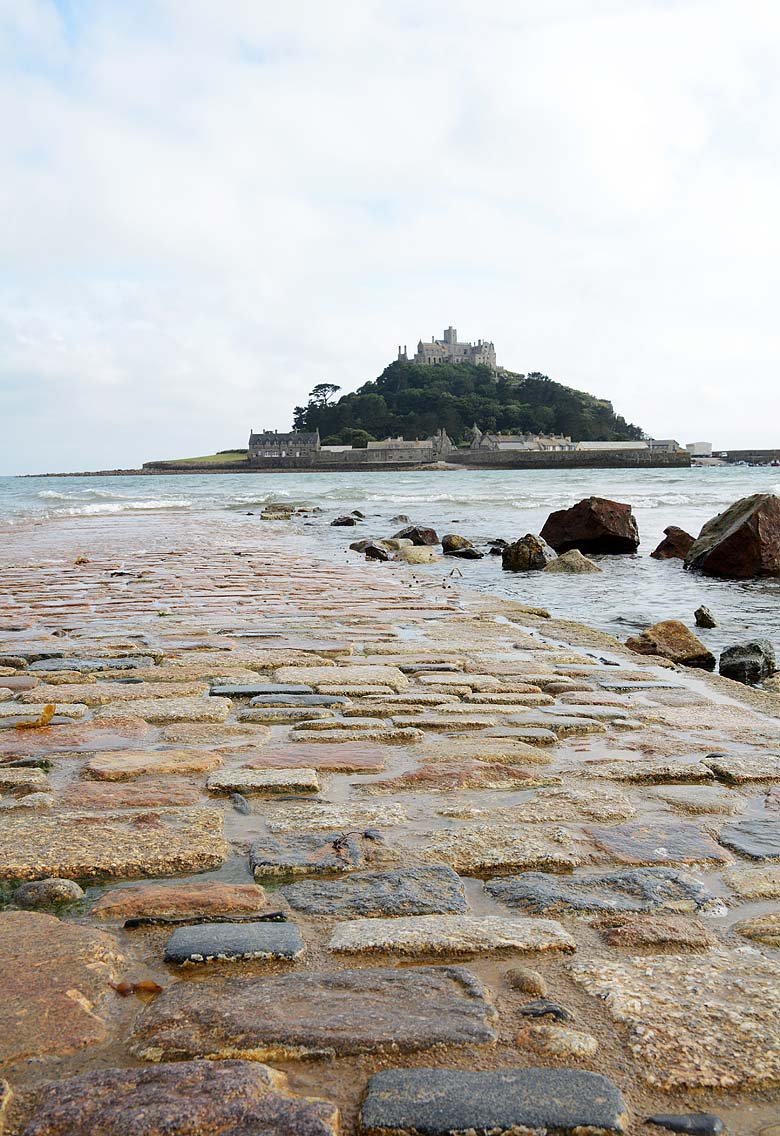 Today's round ended with St. Micael's Mount, the castle on an island that you can walk to at low tide on a medieval paved road, where the river is high you cannot get there without a boat.
After the day's adventures, we have a tired dog, she loves adventure, but it makes her tired.
More weekend pictures can be found here.