Min systerdotter och hennes pojkvän tog studenten nu i juni, de hade firandet tillsammans och de planerar också att flytta ihop så snart de hittar en lämplig lägenhet. De önskade därför olika saker som man behöver för att starta ett nytt hem, helst i färgerna blått, grått, vitt och svart. Min tanke blev att de också behöver något att hänga på väggarna och gjorde två tavlor i mixed media som fick en anings fantasy-känsla. Jag visar också dessa tavlor hos Hobbyworld idag.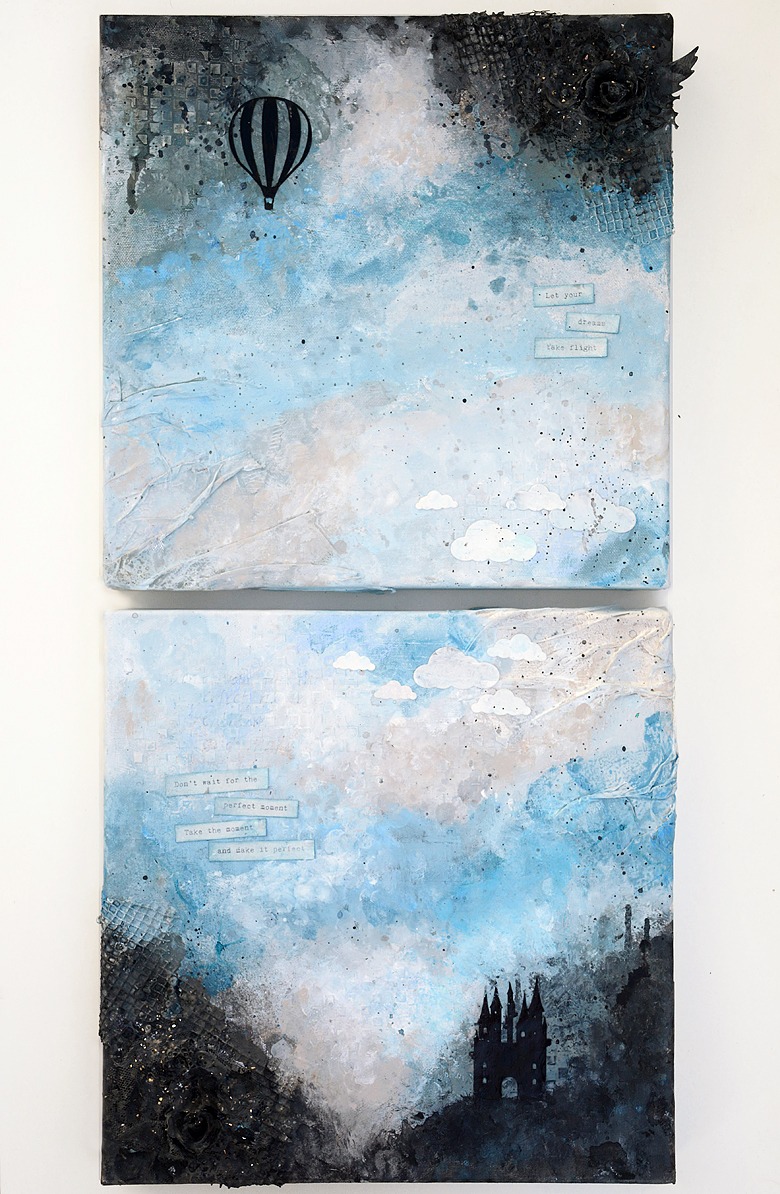 Ungdomarna fick var sin tavla och killen fick den med en luftballong.
På hans tavla är ett litet ordspråk "Let your dreams take flight", som man kanske kan översätta till "Låt dina drömmar lyfta".
Tavlan med ett slott på fick min systerdotter.
På hennes tavla står det "Don't wait for the perfect moment. Take the moment and make it perfect." Det kan översättas till "Vänta inte på det perfekta tillfället. Ta tillfället och gör det perfekt."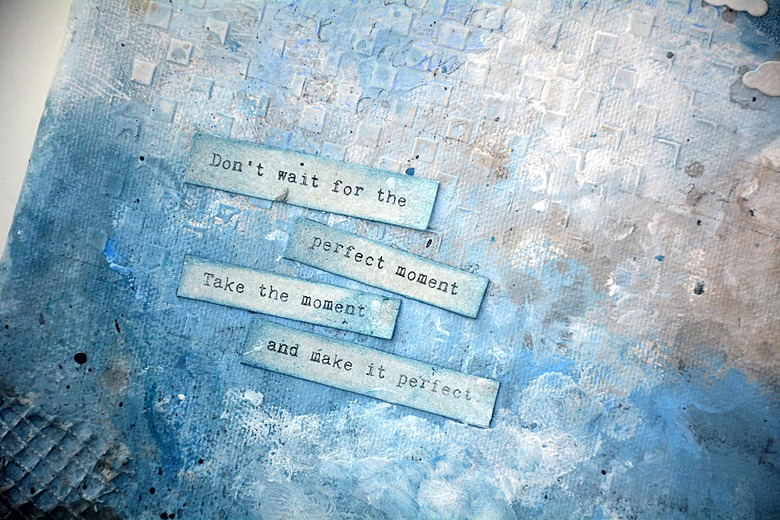 Både luftballongen och slottet är utskurna med Cameon i svart cardstock som jag fäst på duken med  Mod Podge.
Tavlorna fick lite extra djup med blommor och lite annat i ett av hörnen på varje tavla.