When I was 18 years old, a friend thought we should start at the gym where her big brother worked out. I came along and we started at one of the two gyms that were in our town at that time. My friend stopped after a few years but I continued because I thought weight training was fun. It's the type of workout I always come back to. At that time, people looked a little cheeky at me when I said I was body building, they thought it was a bit odd. Even our floorball team coach asked why we were body building!??!
When the kids were young and we were busy with their activities, there was not much time for my own workout. I don't have that excuse anymore and I try to workout at least two to three times a week. When I started my current employment, I changed gym to what is called Sportcenter Övik. It takes just five minutes to walk there so it's perfect to go and work out during the lunch break. In addition, we receive contributions from our company for wellness activities so the annual fee is not high.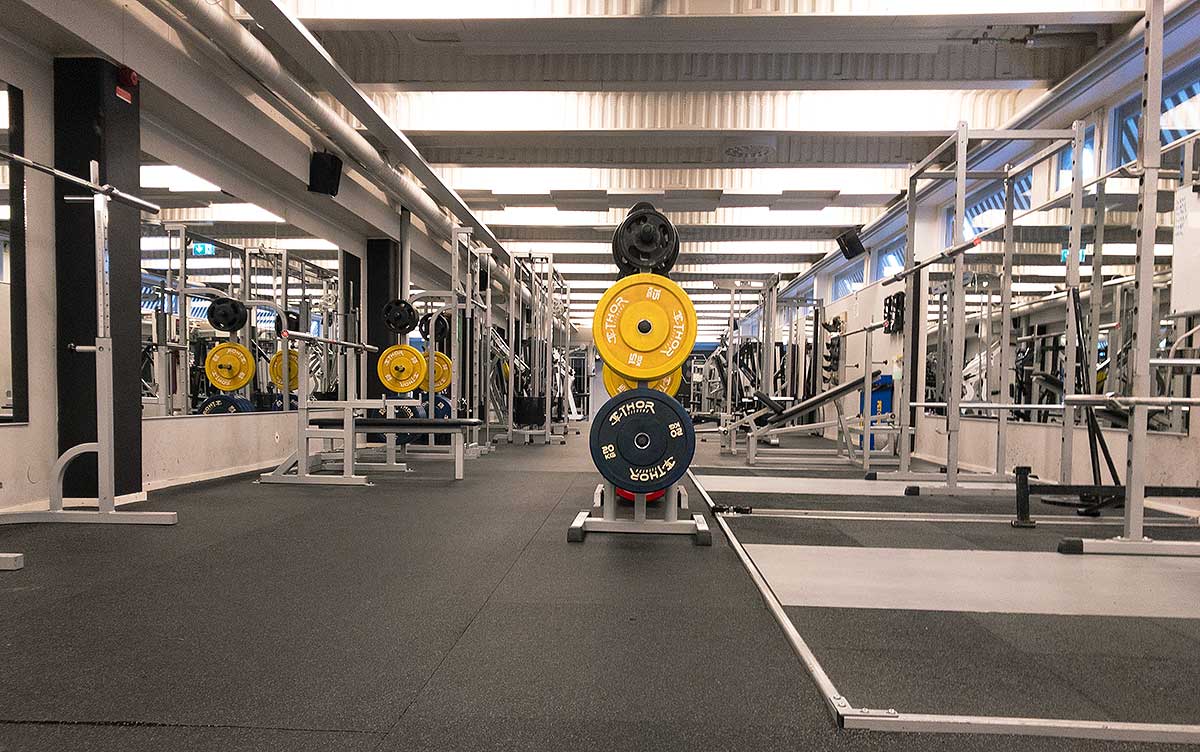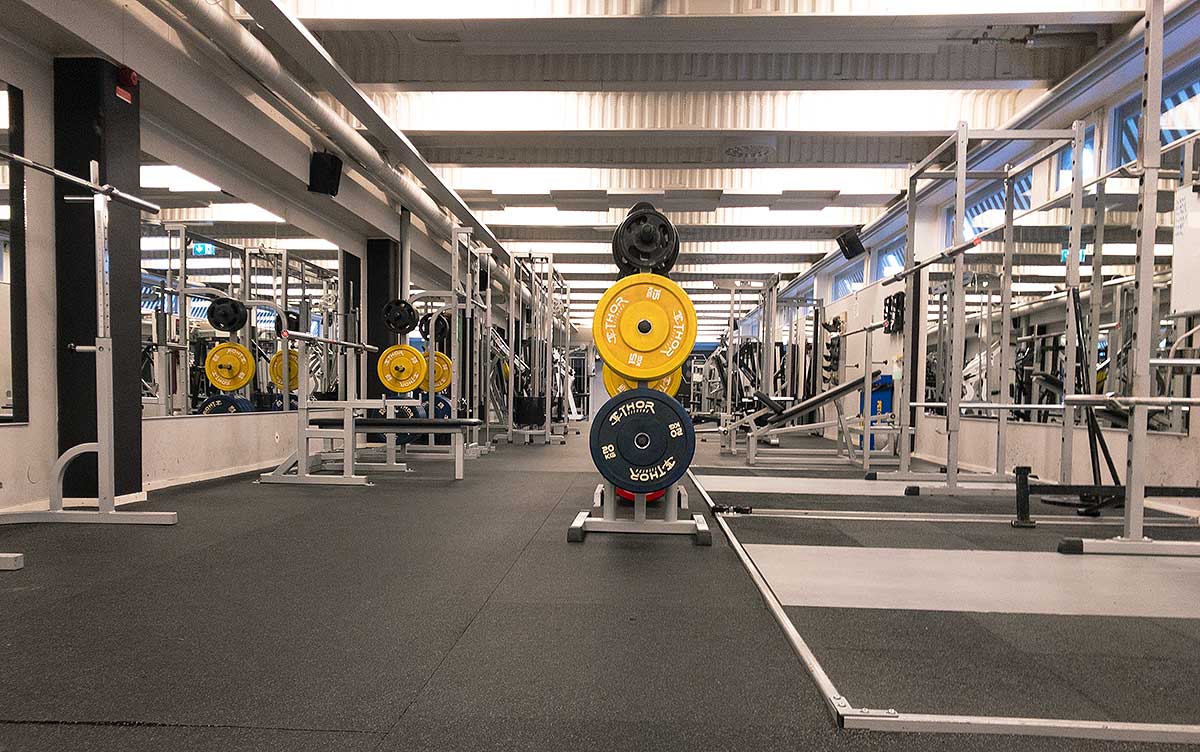 Right now, a lot of new things are happening in the gym. At Gems Weekly Photochallenge, the theme is New this week and this will be my contribution to it.
The gymnasium that's always been found in connection with the gym will be completely redone. There's already a smaller hall where they have group training and a separate room with spinning bikes. This large hall was used mostly for floorball and tennis, but was empty most of the times. Here's how the vision looks like for the room:
They have started rebuilding and all cardio devices like treadmills, bikes etc. have moved in here. The machines from Hoist have not come yet but it will be exciting to see how they work.
In the old part of the gym a number of machines have been moved and it has become airier and less crowded. It's nice because it was a bit crowded at the end.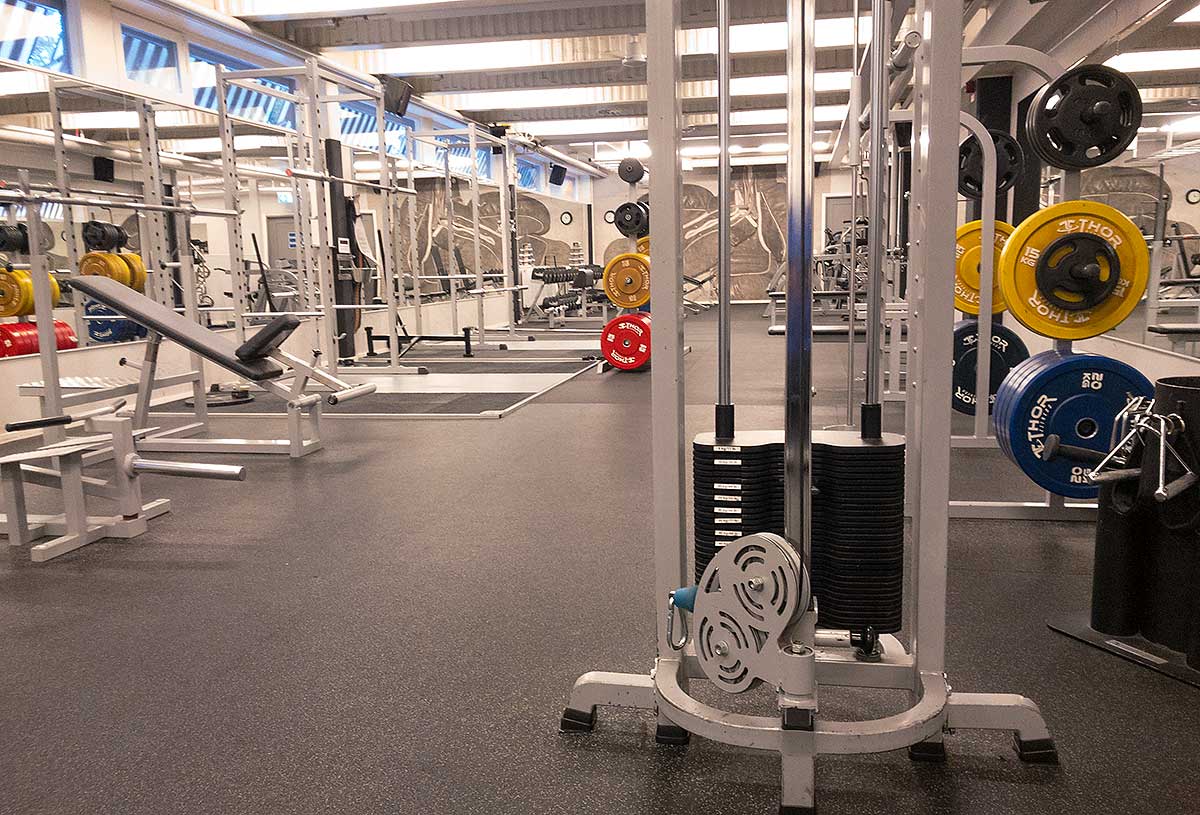 The gym culture has exploded since I started and I don't know exactly how many gyms we have in our little town by now. I'm glad I have this great place to workout at and so close to my workplace. The gym is even approved by my youngest son who knows what he want of training and exercise equipment.