I tried to take some self-portraits during last week to a photo challenge called 52 week photography challenge, or Dogwood52. It was bitterly cold outside and dark inside so I still photographed outdoors but I ran in and out of the house to warm me up. The photo I chose to publish to the challenge can you see in my post from last Sunday, here.
It is not very fun to shoot myself and the worst thing is to edit the images and many pictures went in the trash. Some images were quite OK and I selected this picture when I made a scrapbooking layout, it fits well with the patterned paper with birches and the pretty red bird match my jacket.
The title, Love Bitches, is even correct, I really like birches and would love to plant some more in the garden, most of all I want a special varity called Ornäs Björk in swedish. It might get to be the summer garden projects.
The layout is my contribution to a contest at Pixel and Paper Challenge Blog, where you should be inspired by a colorful photography and use colors on your creation this month.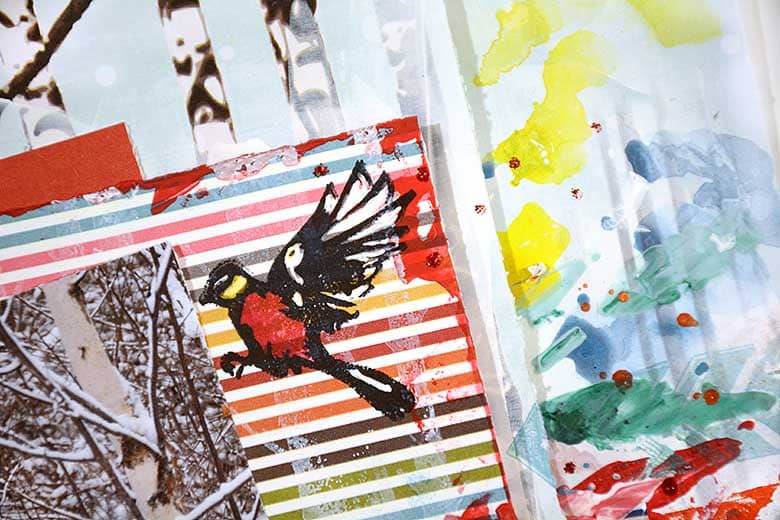 This little bird comes from a set of clearstamps from Panduro, I have since painted it red to match the other bird further up the page.
It became much paint smudge on this layout!