It's once more time for a new competition at Hobbyworld and this time Katja has designed this very inspiring sketch. I hope you have the desire to participate and compete and win something fancy.
My inspiration layout was titled Happy day with a photo from Mo church during our wedding ceremony 25 years ago. The dress I sewed myself and at that time it was common to spending time in a solarium to get a nice brown color, which you can see by the color on my bare back.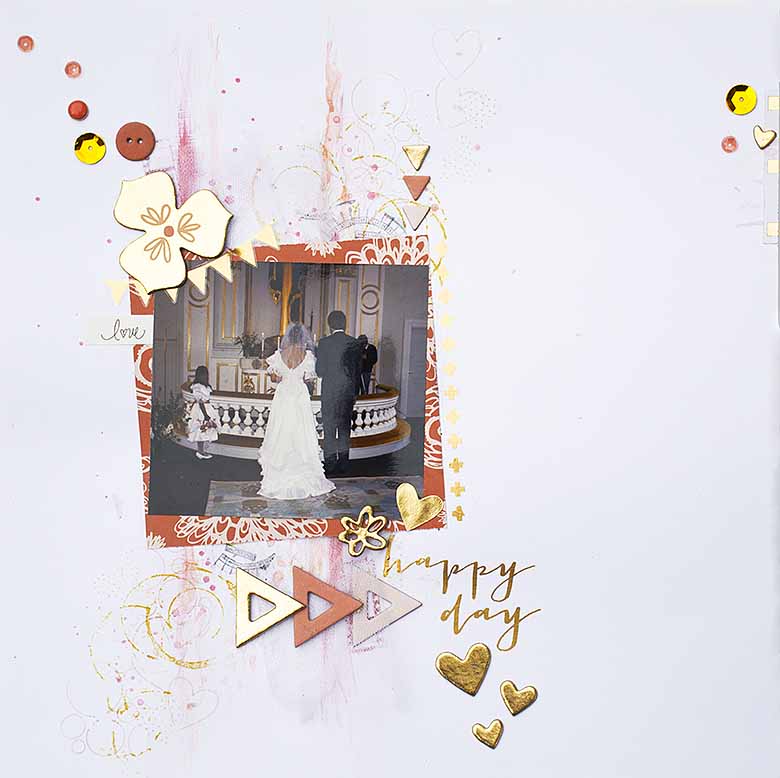 Little tulle sticking out under the patterned paper.
Gold and pink were the dominant colors in this layout and most of the products are från My Mind's Eye and the serie On Trend.