It was very long ago that I took part in a scrapbooking challenge and I missed it. Now I found a really fun challenge at The Studio Challenges where you'll make a layout with white on white.
My creations includes not only white but I have some white decorations lying on the white gridded background paper so I hope that's OK.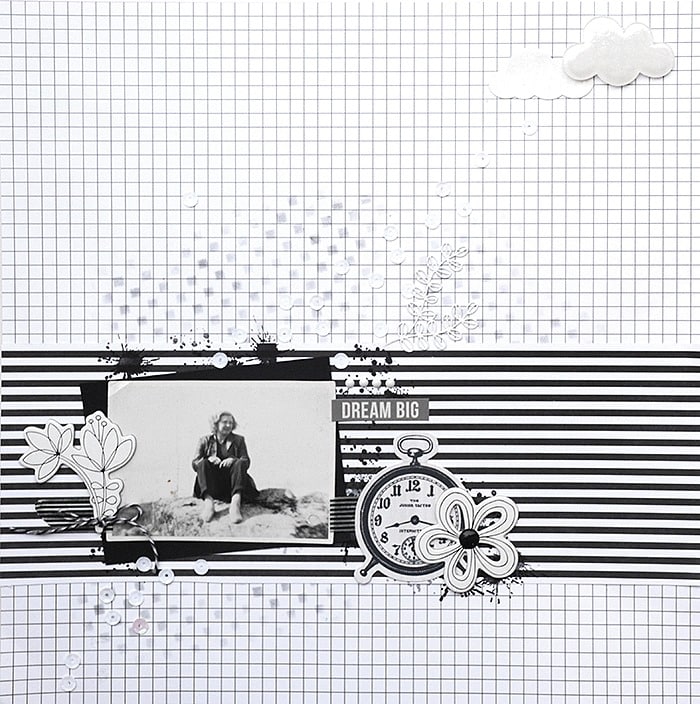 The picture is of my mother in law some time from her youth, we  don't know exactly when or where it is photographed. As we are clearing and emptying her house, we find old photographs that I plan to scrap, at least some of them, and save in a way so that one can easily look at them sometimes.
The gridded background paper is back ot the Studio Calico Seven Paper – Amelia