Yesterday we took a trip with the Buick to Trehörningsjö for a car meet that they call the Three Corner Lake Meet. During the day, they have a different activities for both adults and children and in the evening there is music and dancing. It was perfect weather and a nice meet with many fine cars. We stayed a few hours of the day but went home before evening and launched the boys' boat a second time, with a new old engine that they tested and works great so far.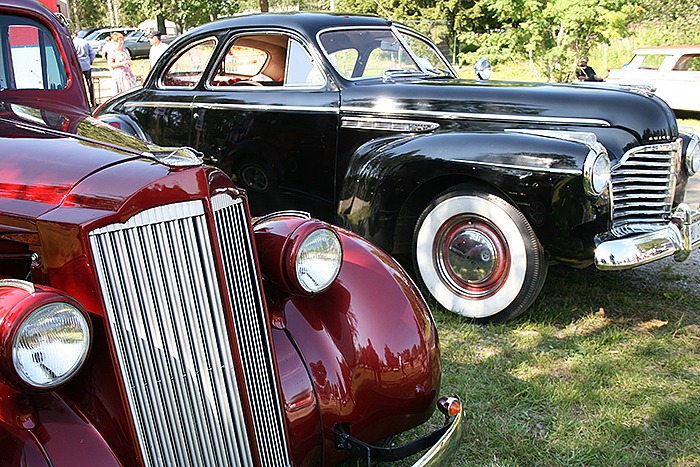 The black car on the picture above is our Buick.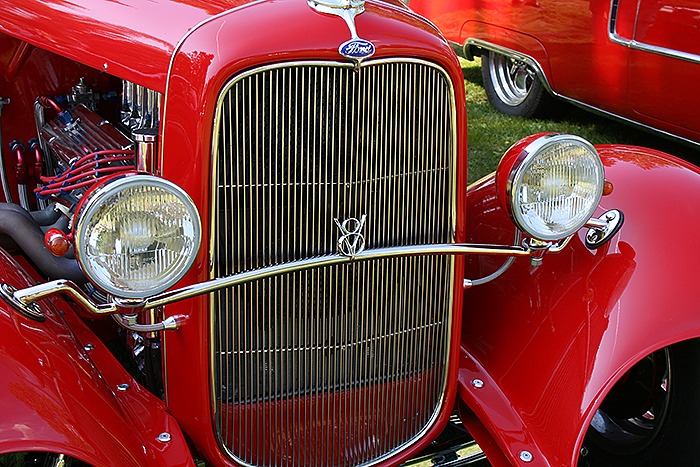 There are many lovely colors on many of the cars
Sally thinks it's a little awkward when some of her flock disappears far out on the water, she keeps track of them all the time and only when the boat is back, she can relax completely.
Yesterday she was jcompany by a friend of my husband who was curious to see how the engine worked, they kept track of what was going far out on the bridge.