This week's post at Hobbyworld features a layout in soft beige and brown tones. The photo is from one of this winter's first walks on the mountain when it was not so much snow yet.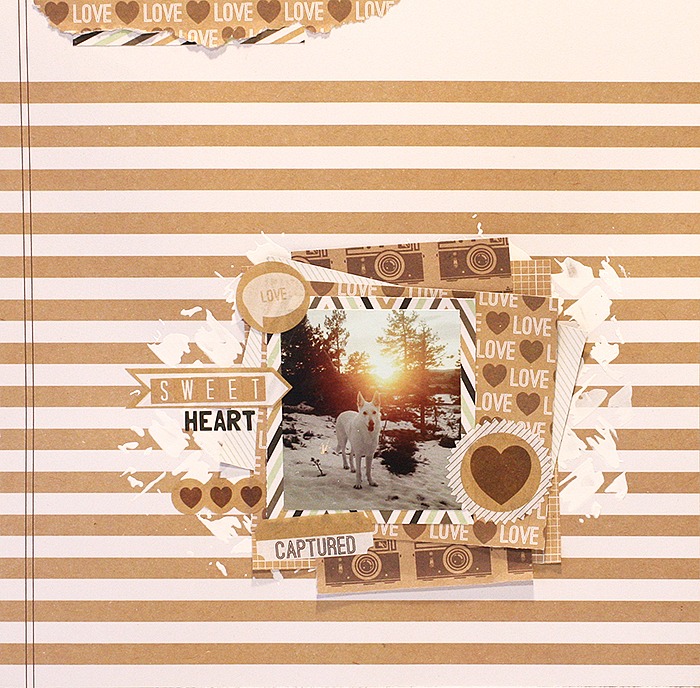 I used gesso and a stencil on the background, both papers and stickers are all from a kit from We R Memomry Keepers Teresa Collins called Snapshots Page Kit. This is a set that I really like in the colors mint green, beige, brown, black and white. Soon, the whole kit is used for various works.
The word Heart is sticker letters that are not included in the kit.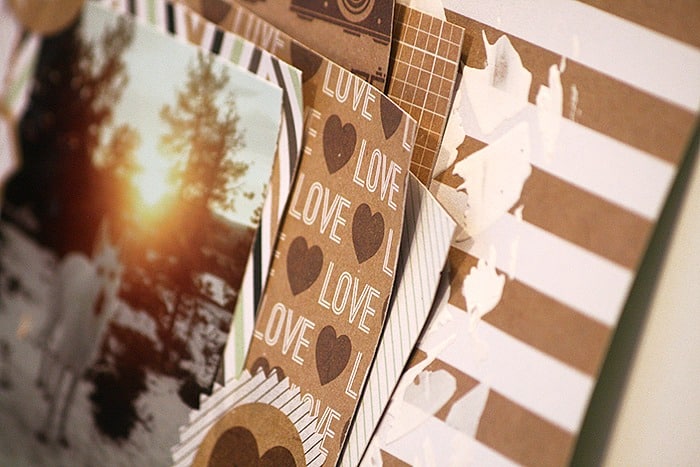 During February, the theme of Worldhobby has been love and friendship which I have tried to follow as best I could, this layout is my last one in February and I think it follows the theme well.