It has been a very intense weekend that consistently had incredibly beautiful weather. On Friday I took the dogs, and went skiing on the lake where we live. It was not easy to keep hold on them for they were full with playfulness. There were many out and went skiing which did not make it easier. When we turned back and went into the real ski trail I finally found a way that worked reasonably. None of them are any good sled dogs but the main thing that there was no trouble with leashes and ropaes.
In the evening, we invited family and a few friends on fika to celebrate my husband's birthday tomorrow.
On Saturday we dressed us and already at 09, we started to walk up the mountain behind us. It was an incredible tough hike, we got walk through the deep snow. Unusually nowone had drive on the path with snowmobile but it may be because we got a lot of snow in the past week. All sweaty we came at last up on Visarberget mountain top to the snowmobile clubs fine Millenium Cottage.
Up here there are a magnificent views where you are about 270 meters above sea level.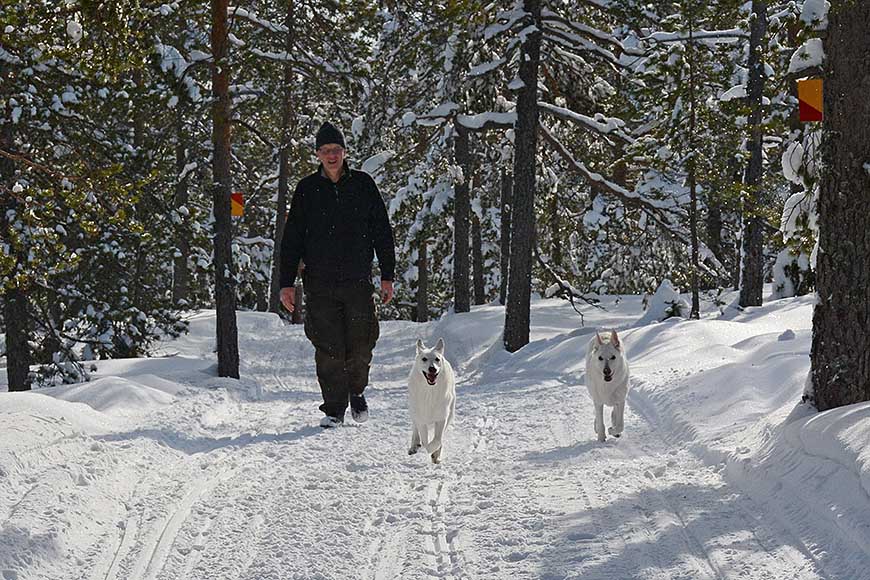 Because we had done the hardest part of the walk we decided to continue walking along the snowmobile trail to reach far into the village.
The dogs behaved perfectly and jumped off the track and waited nicely when some snowmobile drove past us on the trail.
As you see in this picture was the snow on the snowmobile trail quite loose and flabby. Luckily we had managed the toughest uphill but it was still not easy to walk. The dogs seemed to enjoy the tour. They played with sticks, dug in the snow and played with each other.
Nova waiting so nice that we'll catch up.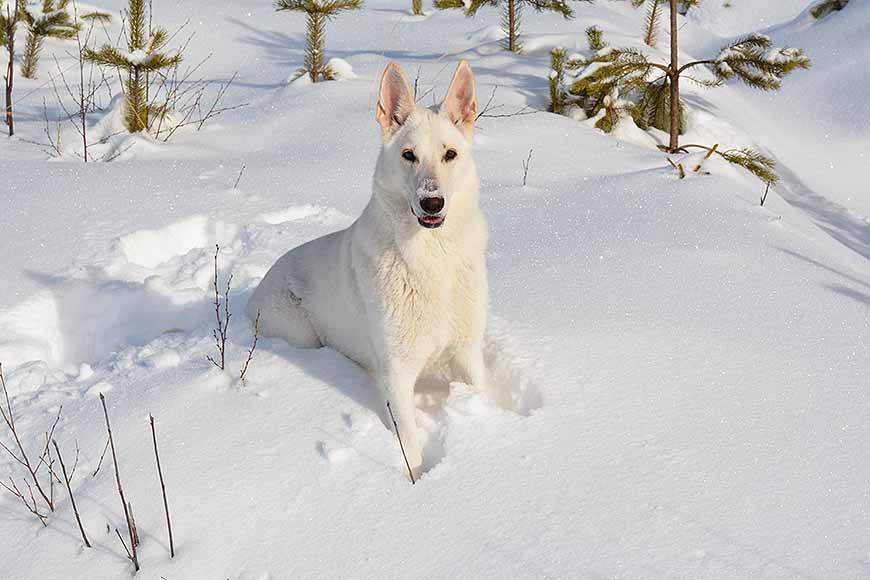 Sally is absolutely crazy about snow and beg and pray that you'll throw snowballs as she can catch. We were back home at 12 o'clock totally sweaty and tired.
After a little rest we went on a dog course with Nova that focused on relaxing walks on a leash and to call the dog in. It was the wonderfully talented Rachel Sandin, Hundägarcoachen, who held the course that was going on for 2.5 hours in the sunshine.
In the evening we went to my sister and her family to celebrate my nephew who also have his birthday soon.
Today in the morning we went off to Gideå where I trained rally obedience with Sally. Then it was time for the continuation of the course we started on Saturday. At the end of the two hours I took the opportunity to walk on a leash with both dogs because it is so my daily walks looks like.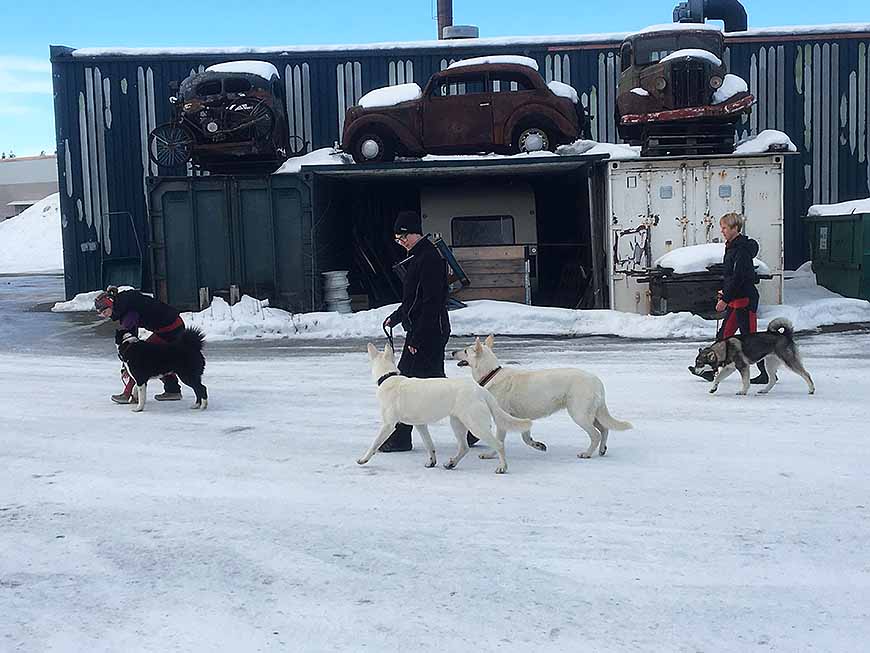 Sally who stood on the side and watched so far of the course behaved perfect once she got had the chance to join in.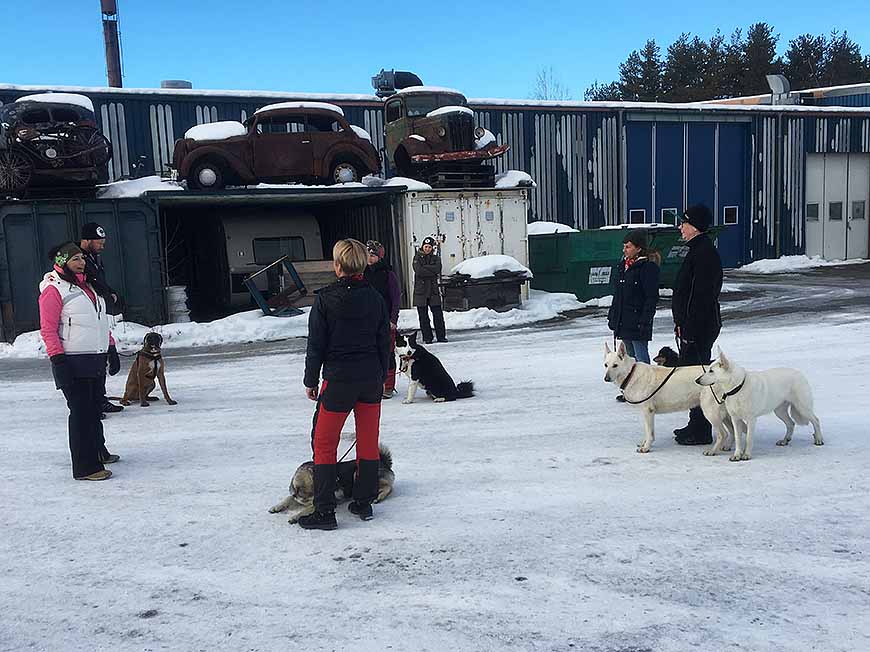 It's my husband who took this pictures on the dog course. I saw that the background was a little cool first when I saw the pictures. It was not something I thought of when I was there. When we were done at 15 o'clock, I was pretty tired but I still managed to cook a good dinner. I thought that we were worth that after this weekend.
More weekendpicture can be found here.