Today I show my first inspiration project at Swe Scrapbooking which is really fun. Today's challenge is a scraplift of a layout that Cilian done and it that gave me the inspiration to make this layout, you will find the post here.
On my layout is once more a photo from our trip to New York in December when we walked along the garden called The High Line that is made on an abandoned upgraded altitude railway on Manhattan's west side.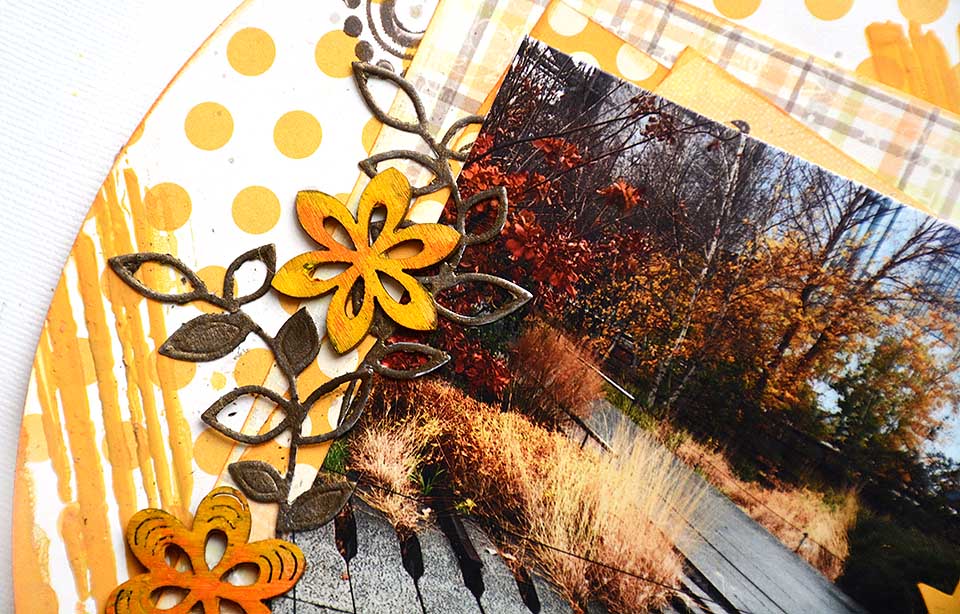 When we were there was the vegetation in autumn colors which decided which colors I used on the layout.
The flowers are wooden decorations that I dyed using gelatos in yellow and orange.