On Saturday we had a party in the house when we took the opportunity to celebrate both our eldest son's birthday that occured on Wednesday and my own birthday that's on Friday. It was very fun to offer both food and cookiew. I did a self-composed froozen cheesecake with two layers, the first contains Oreo's and the second layer with Nutella. It became very yummy!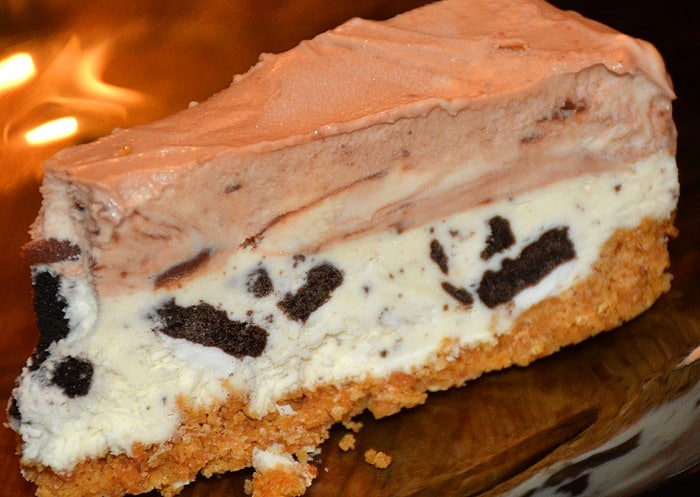 Today I had company on a mountain hiking when my sister, her man and my husband joined me up on Visarberget.
Sis mhusband had never been up here before, and he was impressed by the view and the nice cottage on the mountain top.
We went to the very top of the mountain which lies slightly to the side of the snowmobile trail, here it is 280 meters above sea level and you has views to the north, east and south, and one sees mil after mil. In the south, you see the Skuleberget and in the north the wind turbines in Nordmaling.
Sally was busy trying to keep track of the entire flock and came home tired and happy with today's outing.