I like to make my own interior decor and try my best to make things when the inspiration flows.. Right now I am a bit inspired by a bohemian interior decor and try to create it with warm colors and materials such as textiles, rattan, gunny and other natural materials. I have a long way to go before the whole home is in a bohemian style, but I fix something new every now and then.
Things made in macramé technique fit perfectly to the bohemian style.
Macramé
Macramé is a technique where you use the strings to create objects with knots and braids in different patterns. The technique was popular in the 70's but has become fashionable again. I'm really not the first one to discover this but in the end I also got my eyes open for this fun technique that you can do beautiful things with.
Handmade window lampshade
This is my very first lamp made of macrame. To do this, I used a old old lampshade frame from a small window lamp that I bought in a thrift store. I removed the fabric that the lampshade was covered with and then I started tying macramé knots from the top. I invented the pattern myself after searching for inspiration and macramé techniques mainly on Pinterest.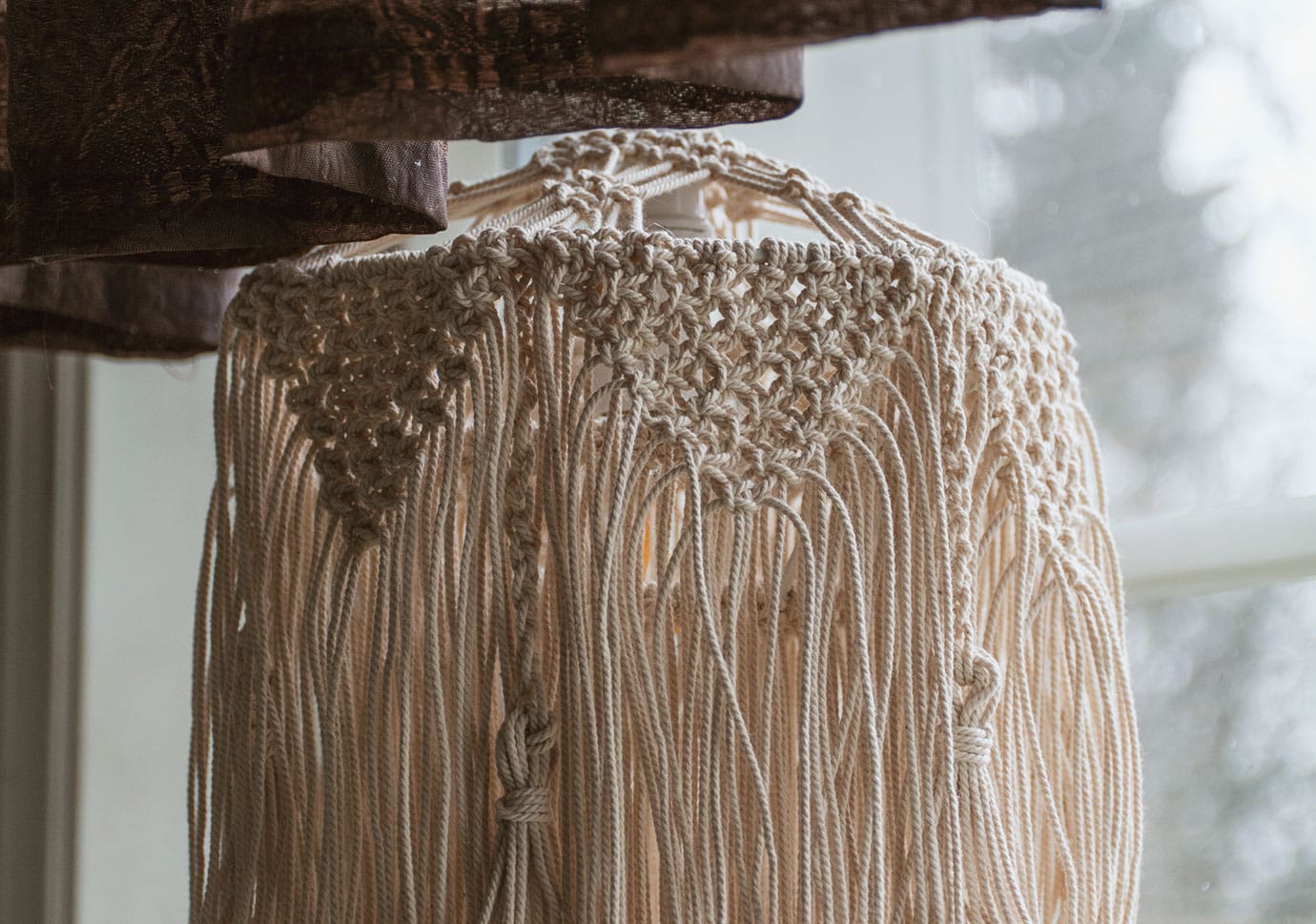 The lamp hangs in out the entrance hall and I like the result. It gives a warm cozy look and fits well with the thin, brown curtains that I bought at Indiska some time ago.