Today I have a post at ScrappTorget where I show how, with the usual traditional Hama Beads and pegboards can make decorations for Christmas giftwrapping with beads.
For the first gift I used white wrapping paper, two red satin ribbon and a white bow made of white cardstock.
To the address label I used a striped scrapbooking paper and glued on a snowflake made of hama beads.
The second gift got red/white striped paper and a big bow of a strip of white cloth torn from an old sheet.
This gift got a heart made with hama beads and an address label with a punched deer's head coming from a set of metal dies named Love This  from Crate Paper Maggie Holmes OpenBook Dies
The last gift received solid red wrappingpaper.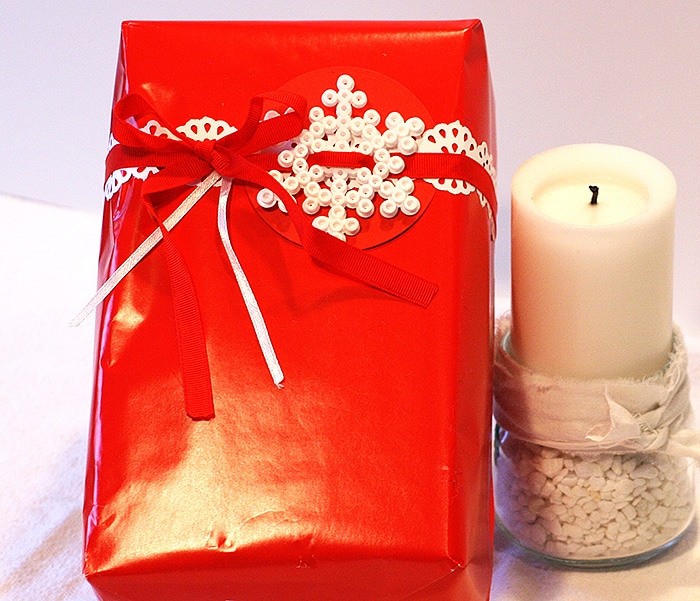 To this I punched out a lace ribbon in white paper with a border punch an on top of it I clenched a red satin ribbon that I first stuk up a snowflake on. Beneath the snowflake is the gift tag that is a punched circle of red cardstock and it's tied with a thin white satin ribbon.
It was really fun to do hama beads decoration, I have not done that since the children were small.