This weeks scrapbooking sketch at Swe Scrapbooking is a little different with two large diamonds behind the photograph but it is fun challenges where you can test new ideas. I used a photo I took at the beginning of winter, when it still was not so much snow, but most frosty and this is how my layout became.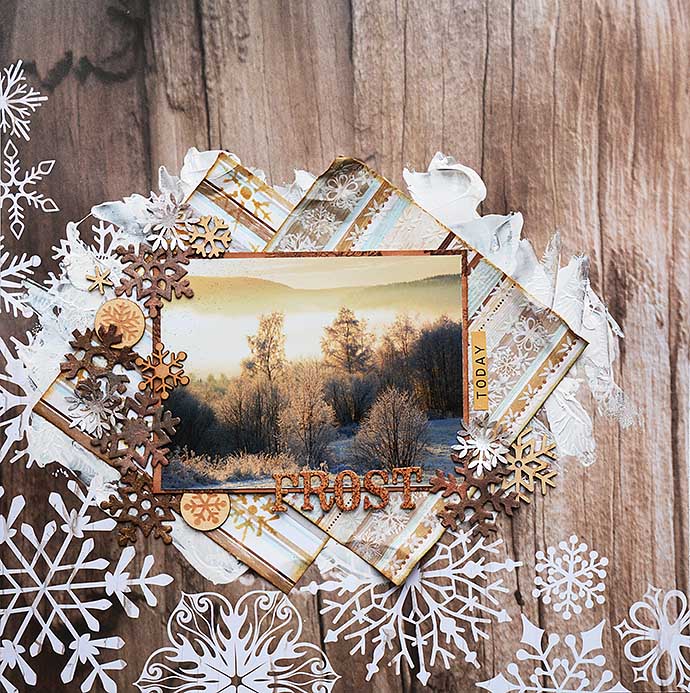 I like the look of the paper I used for the background, with wood pattern and snowflakes.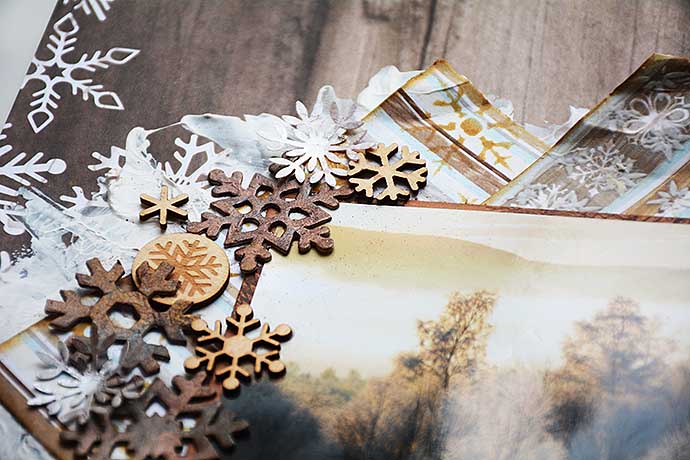 I was looking for snowflakes amongs my craft stuff and found some, the brown ones are made of cardboard which I painted in different shades of brown.
It became many snowflakes.