I adore Christmas and finally it's December and the Christmas can start! A couple of years ago I wrote a list of 18 reasons why I love Christmas and the list still very much applies.
As number one on the list, I wrote that I love to decorate the house for Christmas, I like to do that very much! I change curtains in almost every room, and both inside and outdoors I decorate with many mini-bulb chains. I start to decorate the house as soon as December is here so I can enjoy it for a looong time.
In the living room we have a built-in shelf where my hubby have a lot of old toys such as cars, boats, motorcycles and so on. During Christmas, I use the the bottom shelf and build a small Christmas town instead.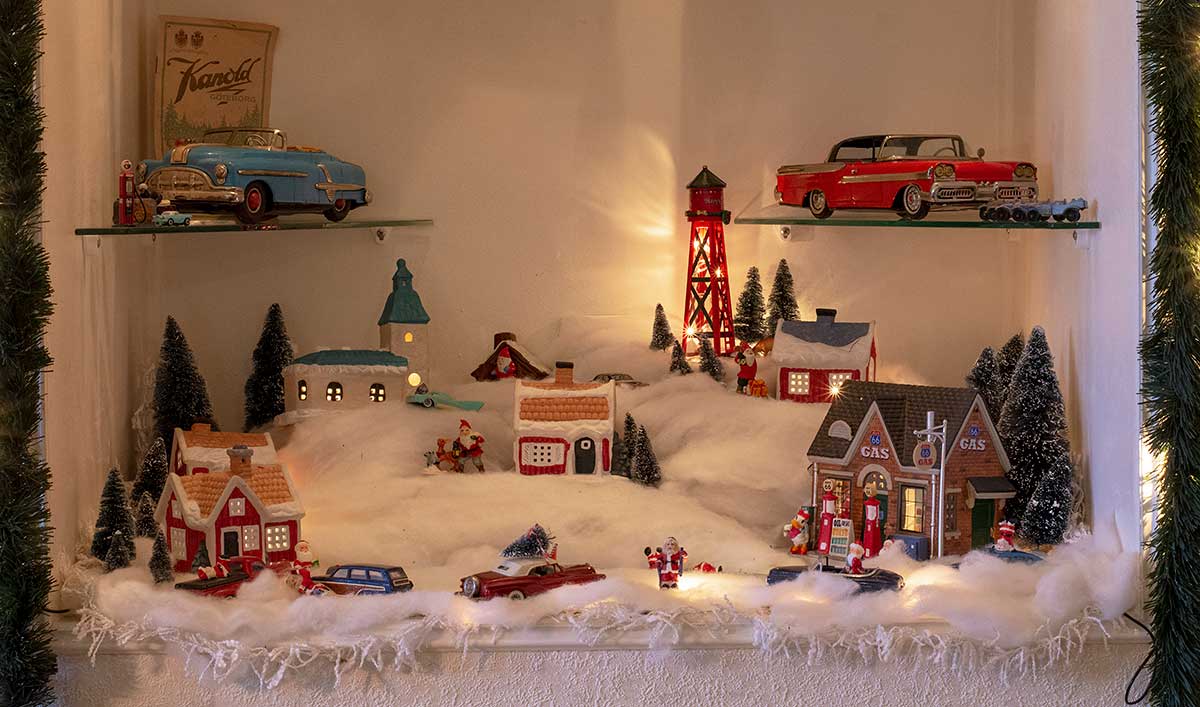 During the weekend, I decorated the shelf and the Christmas village turned out like this.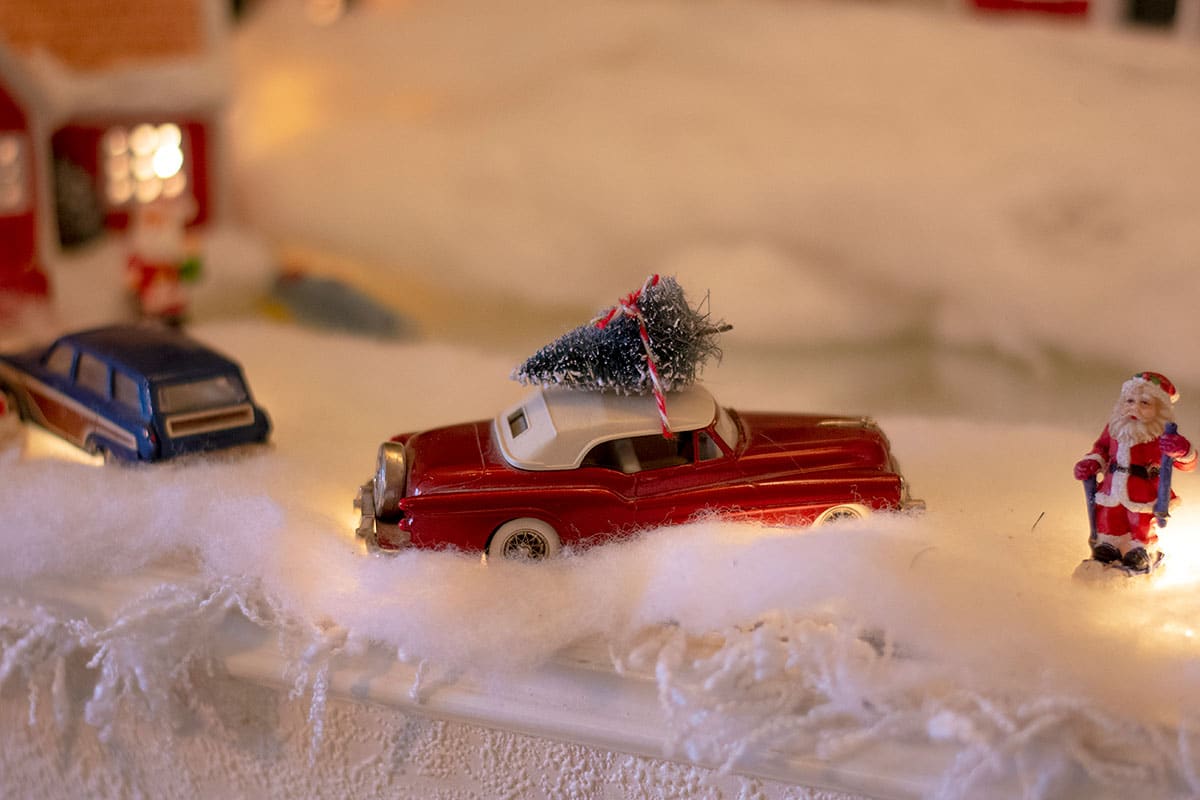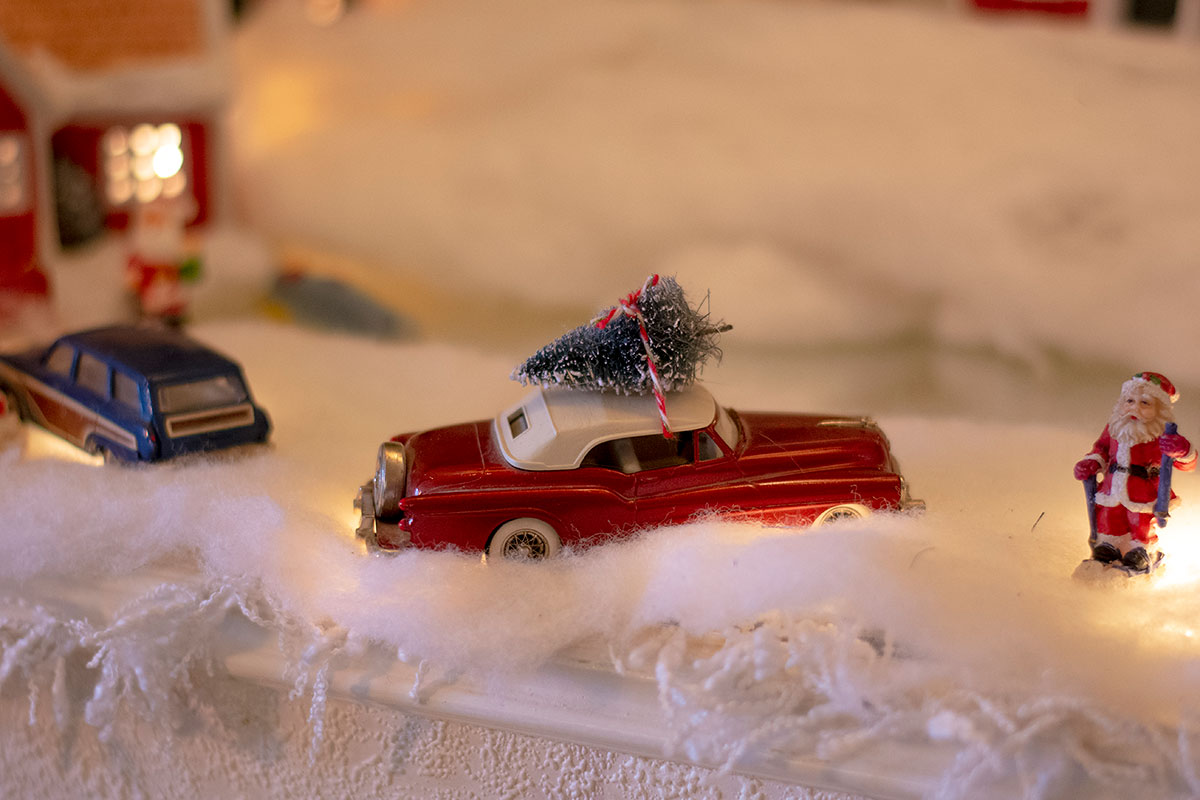 Some of my spouse's smaller cars is included in the village. They are used by the small santas to pick up the Christmas tree and everything else that needs to be done during Christmas.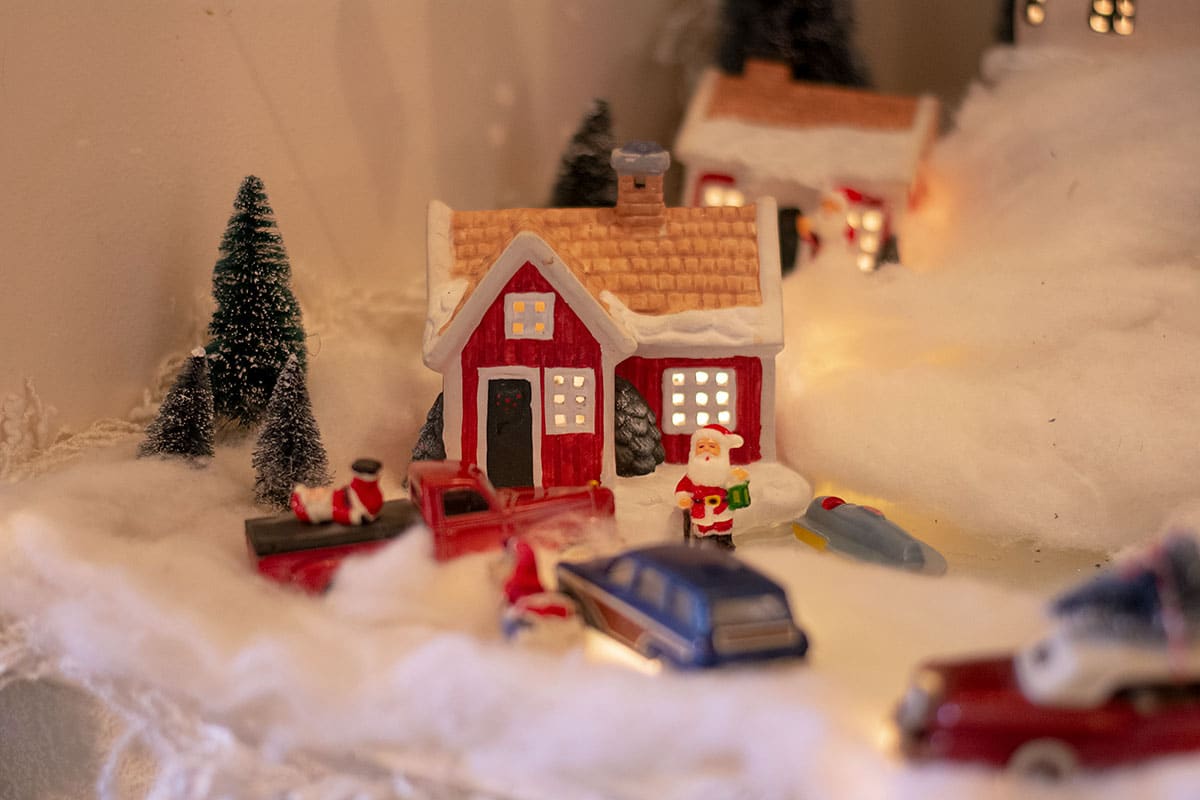 The houses, apart from the gas station and the water tower, are of porcelain and were purchased sometime during the 90's. I don't know who made them, they are not labeled at all. They came in red boxes that have no text either. We bought the gas station and the water tower a few years ago at Michaels in New York.