This layout as I also show at Swe Scrapbook ha a a photo from last summer when I was out on a walk with Sally and she had found the little stick. The "little stick" was in fact a dead little fir tree that had lost all its branches, but was awful spiny and in my eyes terribly long and unwieldy. But Sally like sticks and the bigger they are, the better.
On the background, I have spattered with paint in cheerful bright colors to match the patterned papers that I used.
Some stars and enamel dot is decorating the background.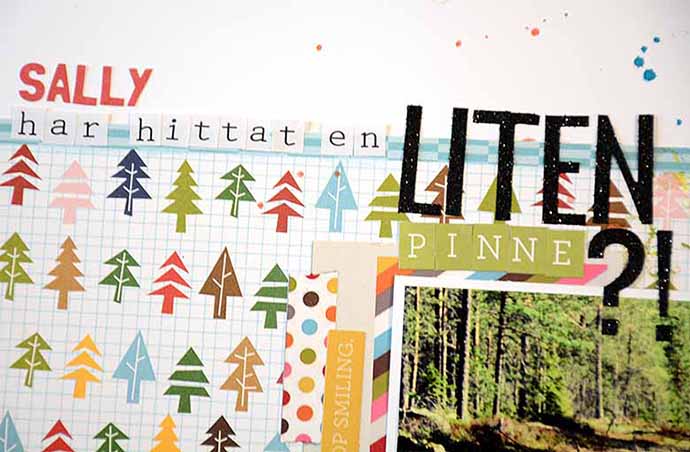 The title is as usual made with stickers.