During our trip to England we went some very short sections of the trail called South West Coast Path. This trail is ranked as one of the world's best hiking trails at the magnificent coastline. The entire trail is 360 miles long and heritage, wildlife, geology and scenery along the way is truly inspiring.
We started from some of the villages and towns we visited along the coast and did some tours on the trail, the first tour we started in St Agnes.
Partially the trail is well used and the path is made easier to walk along with stairs in the steepest sections.
Once you have climbed up on the cliffs edge you get a magnificent view. Because it is incredibly steep with high cliffs, we had Sally in leash so she is not by accident would fall outside the edge.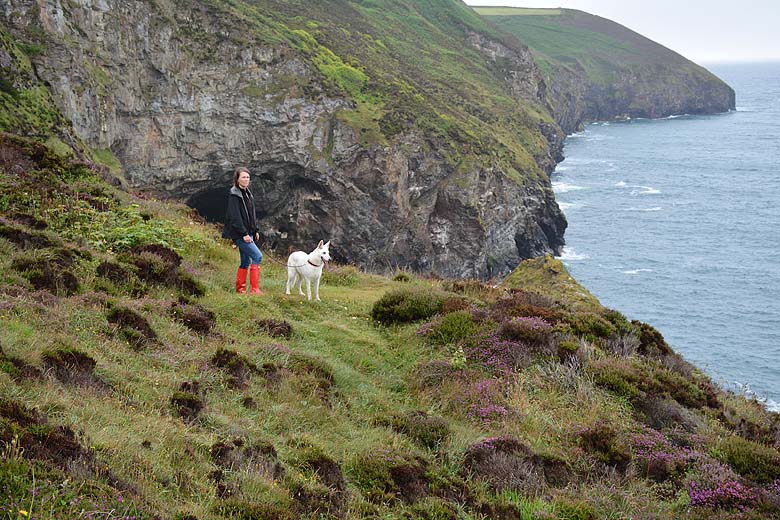 If you managed to see over the cliffs edge you discovered that the coastline is hollowed with caves and rock formations, on the picture above, right behind me and Sally, is a large cave that goes down to the waterline.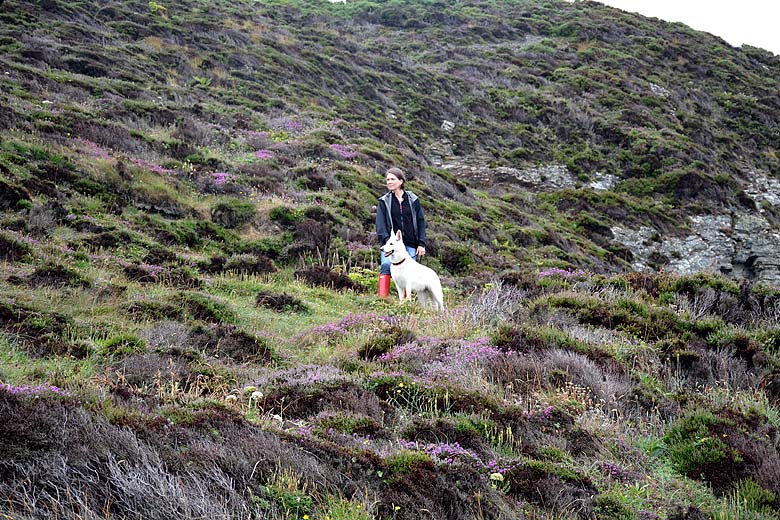 The vegetation is barren but beautiful.
Among the rocks there are occasionally interspersed beaches, this at St. Agnes.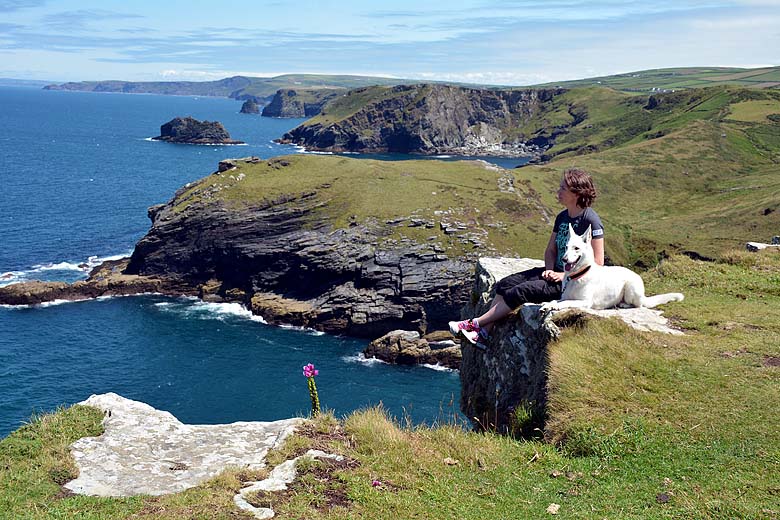 One day we were at the ruins of the two castles in Tintagel.
In everyday the fear of heights is not bothered me but at a place like this I can't help but getting afraid from time to time.
One can not help but try to imagine what it was like to live in such a barren and special place, life can not have been easy for the people.
Outside Boscastle the trail is not as well- worn and when we came to a place with breathtaking precipices very close to the trail, I thought it was enough.
It was too scary to continue forward, and the warm weather and the soft grass invited instead to a little rest.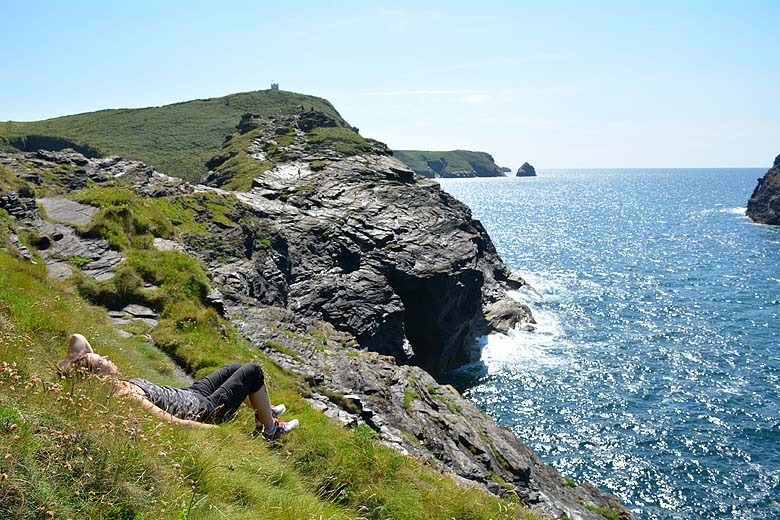 I would very much like to go back to England sometime and walk along this fascinating trail again. We have not seen so very much yet of this beautiful country.