Today at Swe Scrapbook should you scraplift a layout and I did a layout with these cute little dog siblings. Pictured is our little Nova and her brother Ymer who lives about 10 swedish miles from us, I am so glad he is relatively close so we'll see him sometimes. It is fun for Nova too, it's so fun to see the siblings together, they play the same way and have loads of fun together.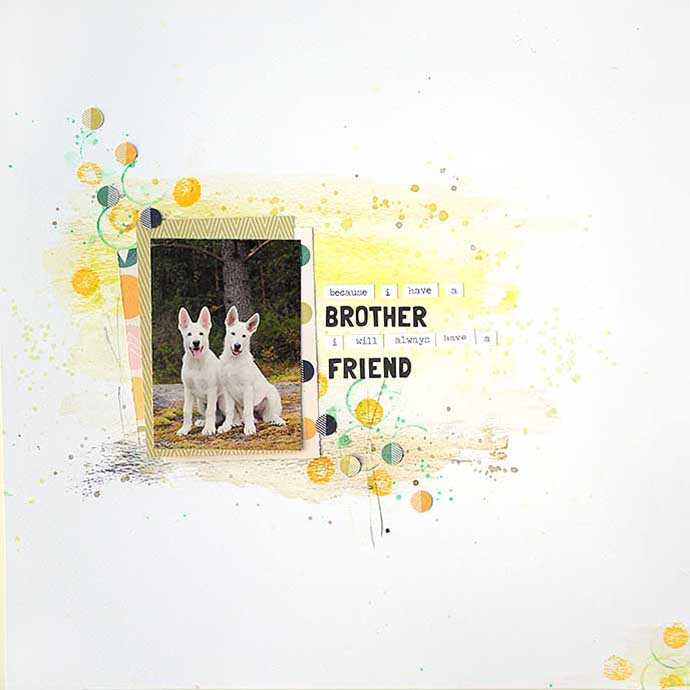 Scraplift means using an idea for a part or all of a scrapbooking layout that you have seen someone else used. The layout I lifted is made by Sue Plumb that makes some amazing things, please check out her blog if you want a little more scrapbooking ideas.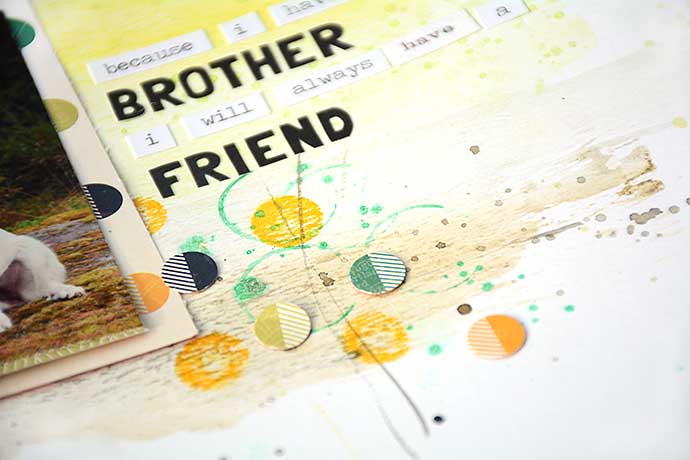 A little quote became the layout's title.