We are in the midst of a lovely time which can contain many different parties such as confirmation, graduation celebrations, Mother's Day and maybe even weddings. For our part, we have a graduation celebration for my niece and her boyfriend. I have promised to photograph them before the prom and my husband should drive them to the prom in one of his old cars and it feels great. I have started doing graduation cards and the first one became a shaker card containing sequins, I also show this card at Hobbyworld today.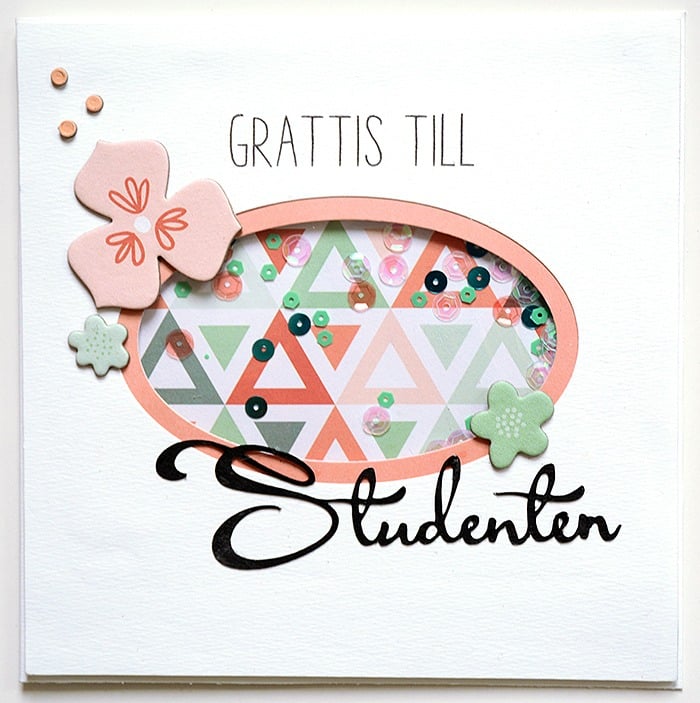 Shaker Cards are a favorite right now and I just can not get tired of the products in the series On Trend from My Minds Eye.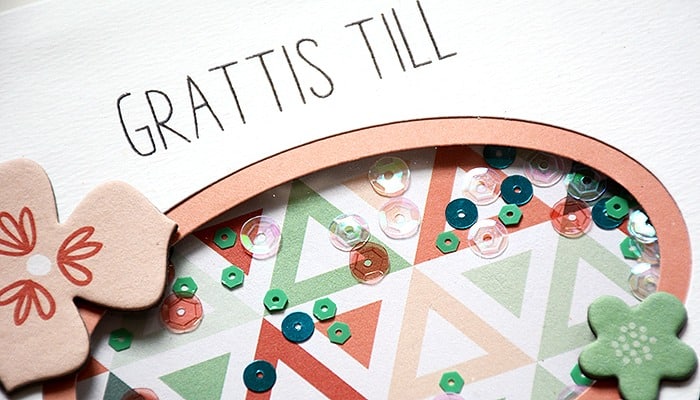 The text on the card have I made in Silhouette Cameo, "Grattis till" (Eng = Congratulations) is made with a black Sketch Pen and the "student" (eng = graduation) is cut out in black cardstock.