One of my favorite things I have for my crafting is a Silhouette Cameo, it is an electronic cutting machine that cuts out the designs and lettering. With it you can cut in some different types of materials, paper is the most common but you can also cut out your own clearstamps.
I bought the materials to make the stamps and now I have finally made ??some custom stamps. Here I stamped them onto white paper to test how they turned out.
First, I made some stamps to use in my Project Life album.
I also did some text stamps and took the opportunity to do them in Swedish, which is not always so easy to find. What one must consider when making stamps is that texts and motifs should sit together, otherwise you get several parts of the same stamp.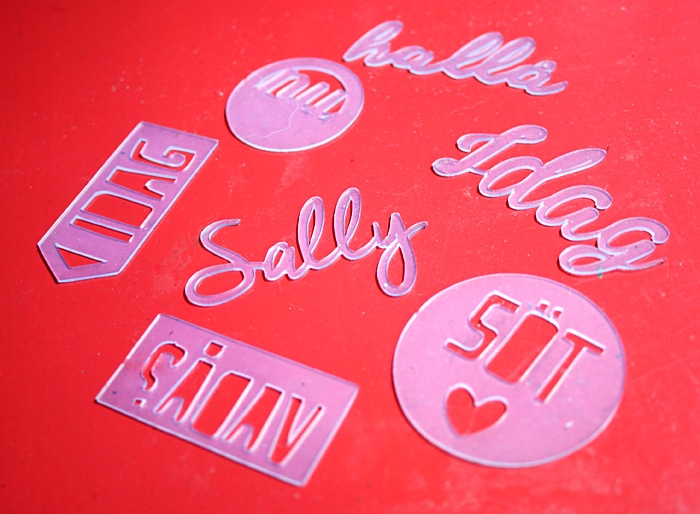 This is what the stamps out, some of them anyway.