I have previously written that the photographs in our wedding album is about to fall out of the album, the glue is dry and when you turn over the leaves in the album the pictures falls out. In order not to lose some photographs I have made a small phtobox, a box with a window where I collect the photographs until I have time to make a new album
I show this little box at Hobbyworld today.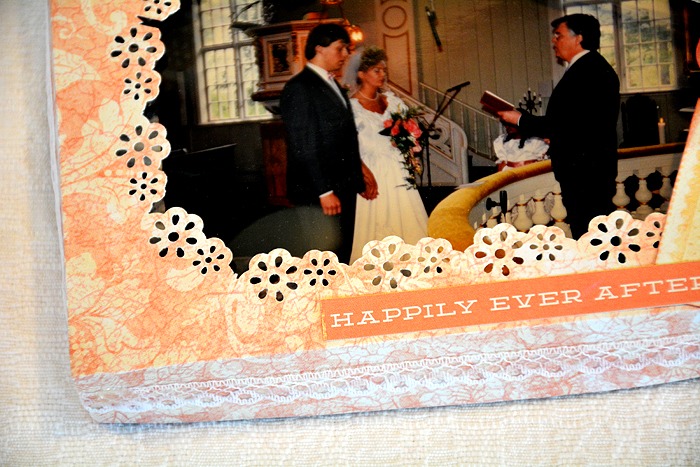 The window I punched out with a frame border punch from Martha Stewart, the papers are from the series Baby 2 Bride from Graphic 45.