This scrapbooking layout with a photo of Sally's newborn puppies I today show  at Swe Scrapbook where there is a sketch challenge as it always is on Mondays. My layout in beige and black matches the photo on the newborn pups eating together.
The background with the the round shape is made with a stencil and modeling paste that I dyed beige with acrylic paint.
The title is made with stickers.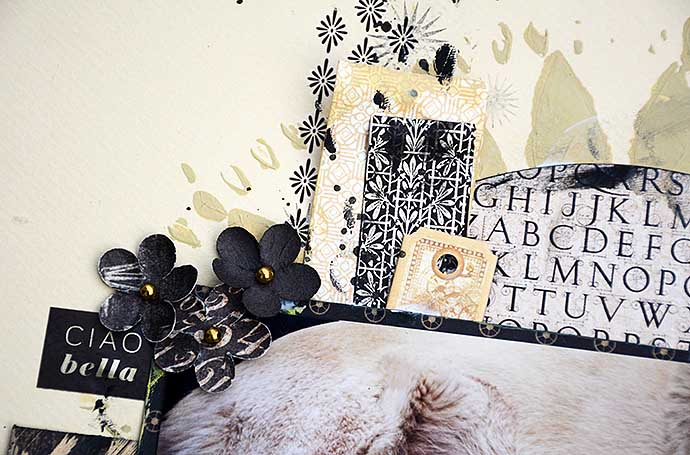 The flowers are from Prima Marketing.