I have started a little bit to scrap photos from the trip we made this summer to Cornwall, England, and it will probably be an own album because we took many pictures during the trip. This layout have I done as inspiration to September 2015's monthly challenge at Hobbyworld where you will be inspired by a sketch that I drew and it looks like this: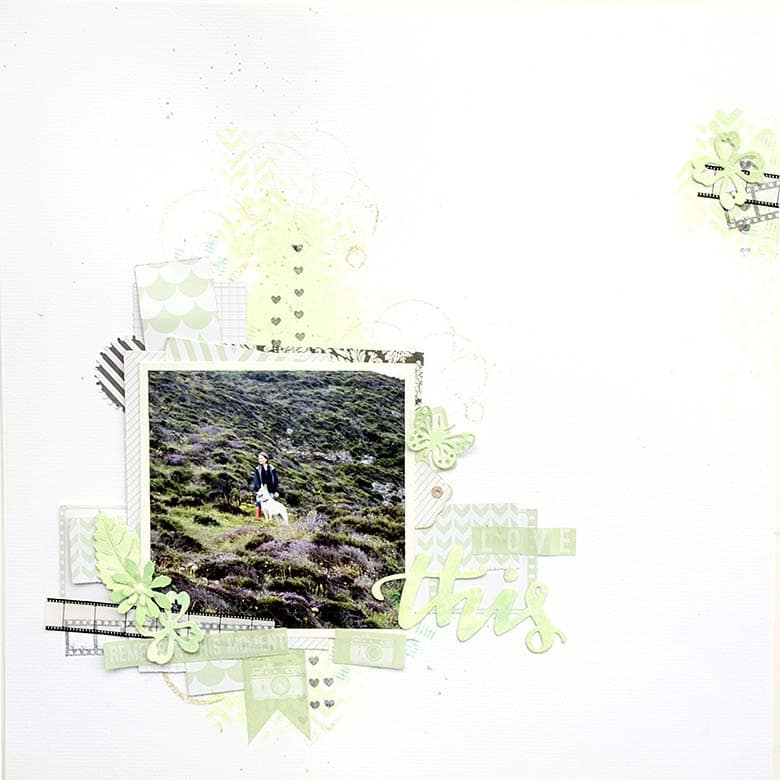 The layout is in soft mint green tones with materials from an older set called We R Memomry Keepers Teresa Collins Snapshots Page Kit.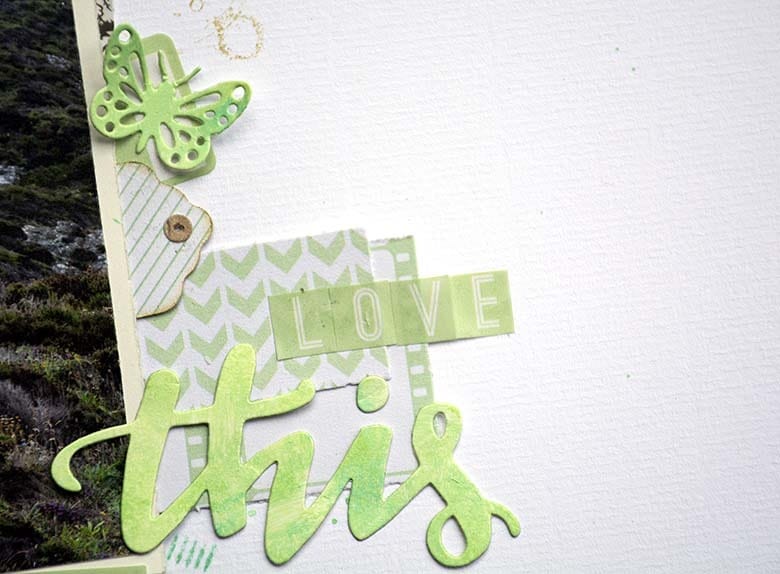 The word "this" is a die from a set called American Craft Cutting Die Set ~ Maggie Holmes ~ OpenBook ~ LOVE THIS. I have painted the word with acrylic colors from Martha Stewart.
Both flowers and leaves are painted with the same acrylic colors, a mix between Martha Stewart Craft Satin Diving Board and Martha Stewart Craft Satin Mint.
If you want to see the photo that I scrapbooked and more pictures from the Cornish coast, click here.