Last week we decided quickly and merrily to celebrate midsummer in the mountains the whole family, more specifically in Klimpfjäll and surroundings. Because our guys are working all summer, we thought it would be fun to do something with them and they wanted to join us.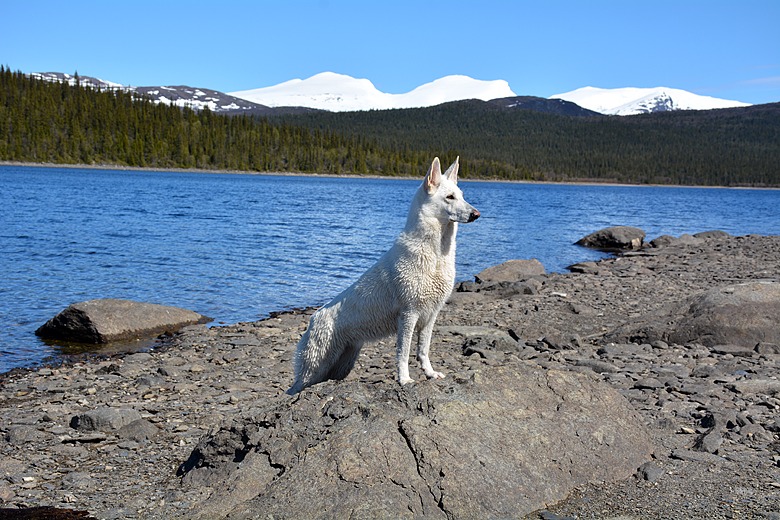 .
In the mountains it is still much snow left, Marsfjället is completely covered with snow, which is visible in the background of the picture above. Here we are on the way to Fatmomakke church-village to visit their traditional Midsummer celebrations that they organize every year.
The church-village in Fatmomakke is very cozy and beautiful with its mixture of old cottages and huts. It shows well that the summer comes here later for the leaves on the birch is just buds.
We also had time for a walk to teh waterfall called Kulla-fallet in Klimpfjäll where I took this nice picture of our youngest family member.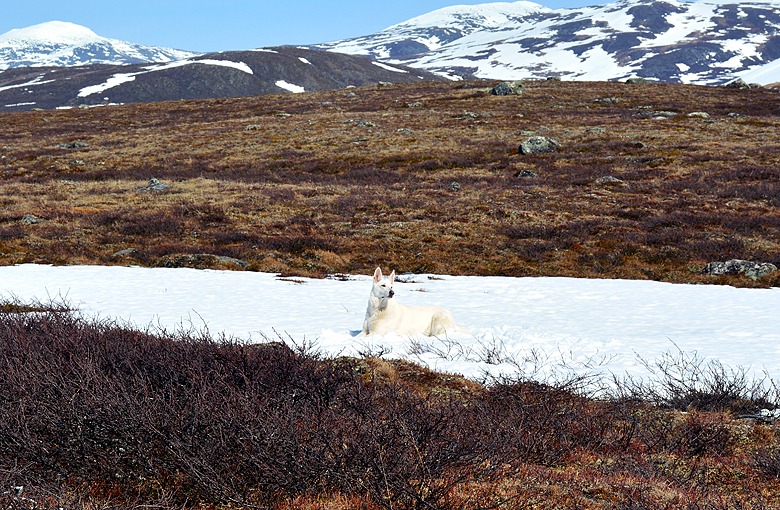 On Midsummer Day we went to Stekenjokk where there is still a lot of snow, we saw both skiers and the occasional snowmobile on the fly. Sally was so lucky to find snow again, she simply loves the snow and think it is much better to resting on snow than on bare ground.
The whole family took a small hike up one of the closest peaks that were snow-free. Up here, we had an incomparable view of the whole Stekenjokk and into Norway.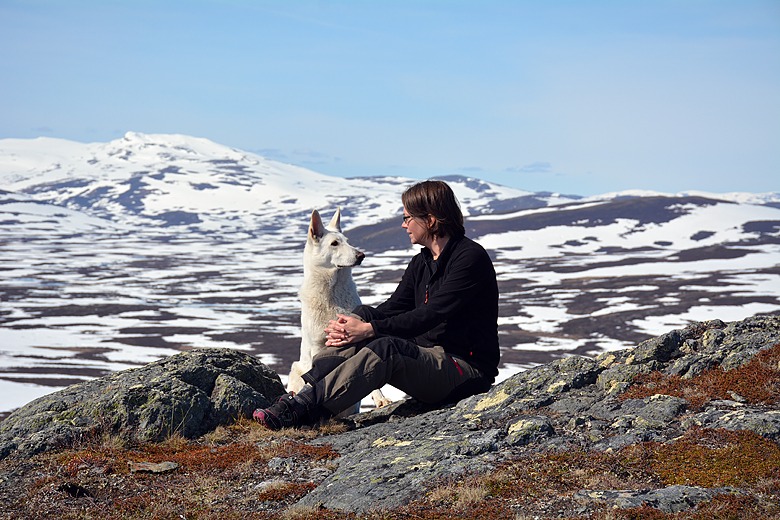 Me and Sally are the best of friends.
On the way home today, we stopped at Trappstegsforsen near Saxnäs.
It was a very good midsummer with brilliant sunshine and wonderful experiences, also completely mosquito-free!
More weekend pictures can be found here.