A while ago I bought a die that has associated stamps, thought it was very clever but then when I would use them, I had big problems to get a perfect fit between the stamped design and the cutouts. In the end, I finally figured out how to do, maybe it's just me who has not understand this and there might be other methods but this works for me.
This is how you can use matching stamps and dies.
You will need:
A die cutting machine
A die with matching stamp
Two pieces of cardstock
Ink pad and an acrylic block
Tape in the form of washitejp, regular masking tape or other tape that will not stick too much
I intend to show how I do with this die and stamp coming from RoxStamps.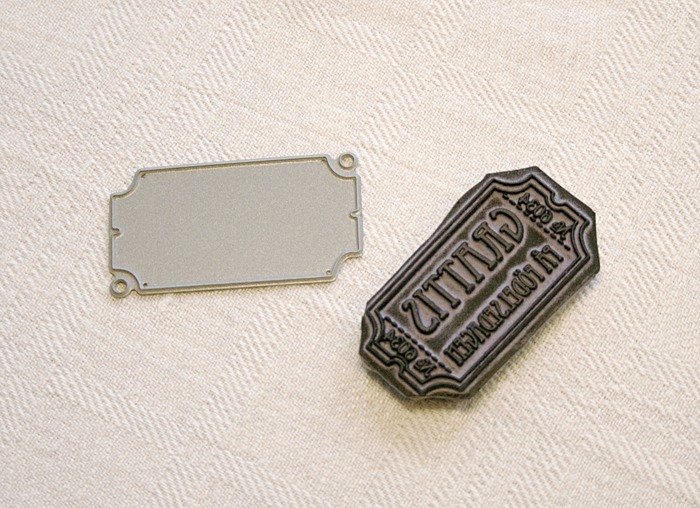 Start with a piece of cardstock, a waste piece in any color works well and cutout the design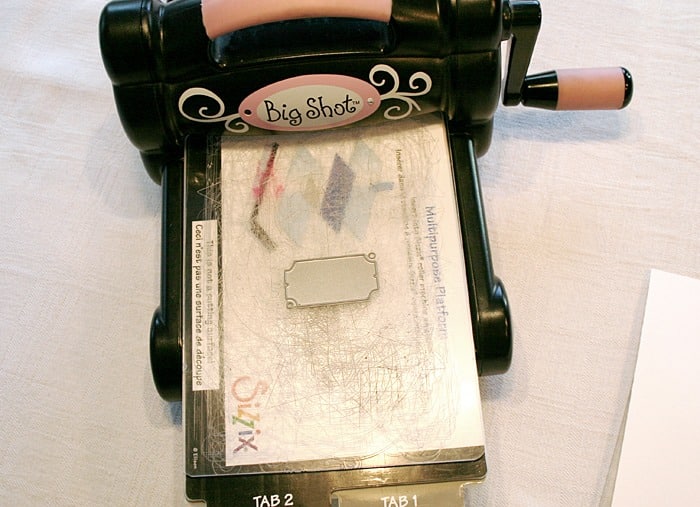 Then you have made ​​a form that you will use later. The ticket in this example gets over and can be used for anything else.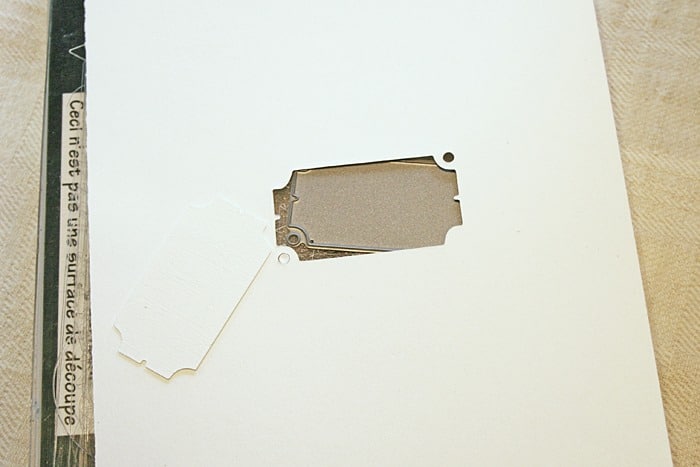 Stamp then the motif on another piece of paper.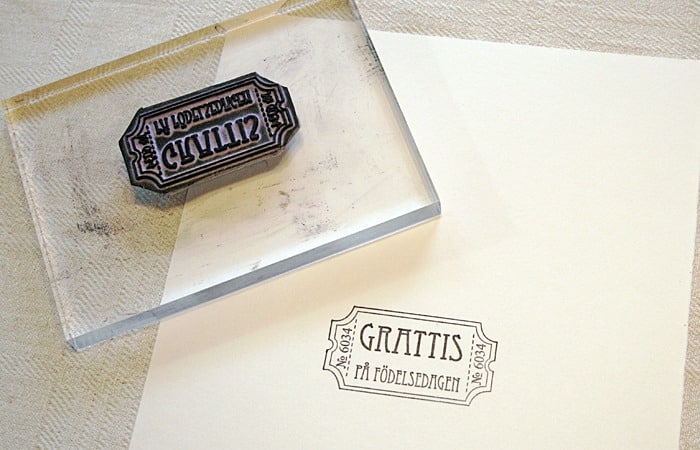 Once that's done, put the first form you made, the part that has the hole punched in itself, over the stamped design. Align it so it looks good. Then fasten together the two papers with adhesive tape.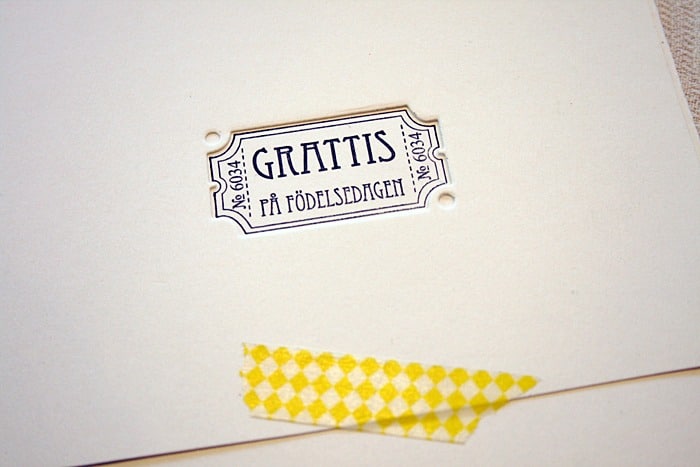 Now, add the die, upside down, in the hole on top of the stamped design and where it fits perfect. Also fix your die with a piece of tape so that it remains in place.
Then run the entire package through the die cutting machine.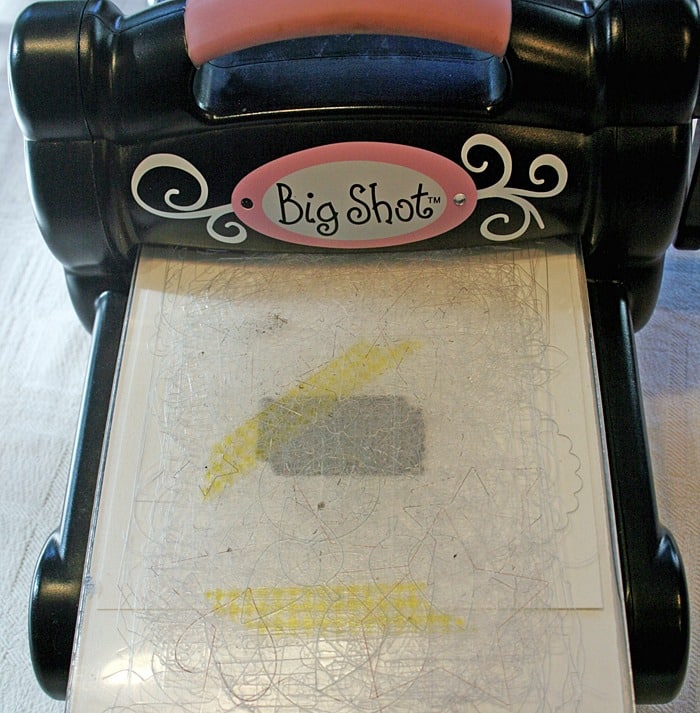 When it is finished, you have got a perfect cut-out motifs.