A bit odd title maybe but at More Than Words November challenge you should be inspired by the words Future and Stars and by their challenge board.
I have made a contribution to the challenge with a photo where my dad and my brother-in-law look into the future. It's my interpretation of the photo but it fits well with the challenge.
The patterned papers I used are part of a series from Simple Stories called A Charmed life..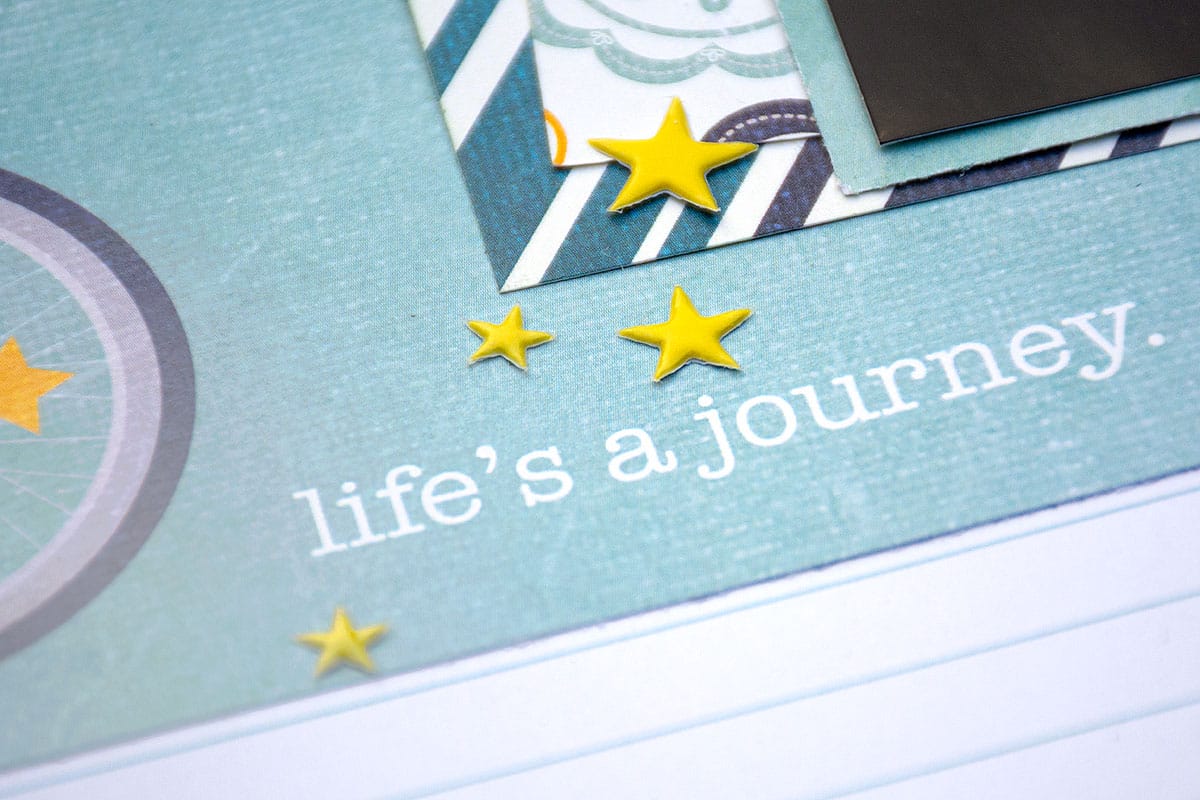 It's a pretty simple layout, but I like how it turned out.