It has been a busy week so I've completely missed to show my contribution to Sketch # 38 at Veckans Skiss. This is how I interpreted this week's sketch that got the title Friends.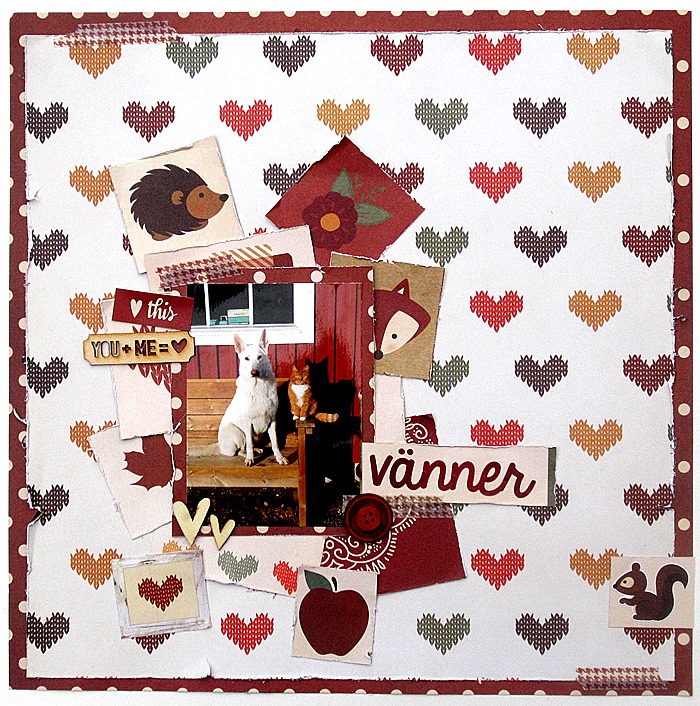 Pictured is Sally and her best friend Sigge when they are relaxing on the bench outside the garage..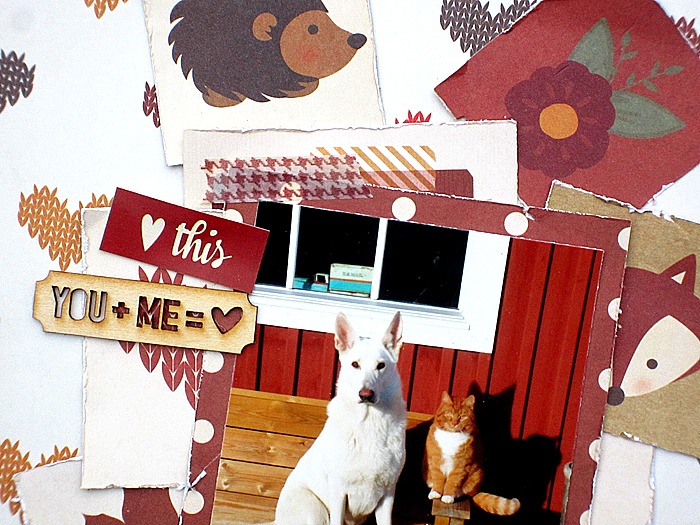 For this layout I have used papers and embellishments from Simple Stories collection Sweather Weather.