Today I show a Christmas Tag with a wreathm, the last before Christmas and this is the last Christmas craft this year which I also show a Hobbyworld, I found the inspiration for it in on Tim Holtz blog, the post is available here.
Tomorrow it is Christmas Eve, the big Christmas celebration day in Sweden and all the gifts are wrapped and everything that we could prepare is already done. Today it is just the last stuff left and then we celebrate Christmas as usual at our home tomorrow, with the whole family, good and pleasant company.
Unfortunately, Christmas will not be quite as usual as my mother in law no longer is with us. We have always been invited to her on Christmas Eve morning for a really lovely Christmas breakfast with all possible food. We must now try to create a new tradition for Christmas Eve morning, we'll see how it goes.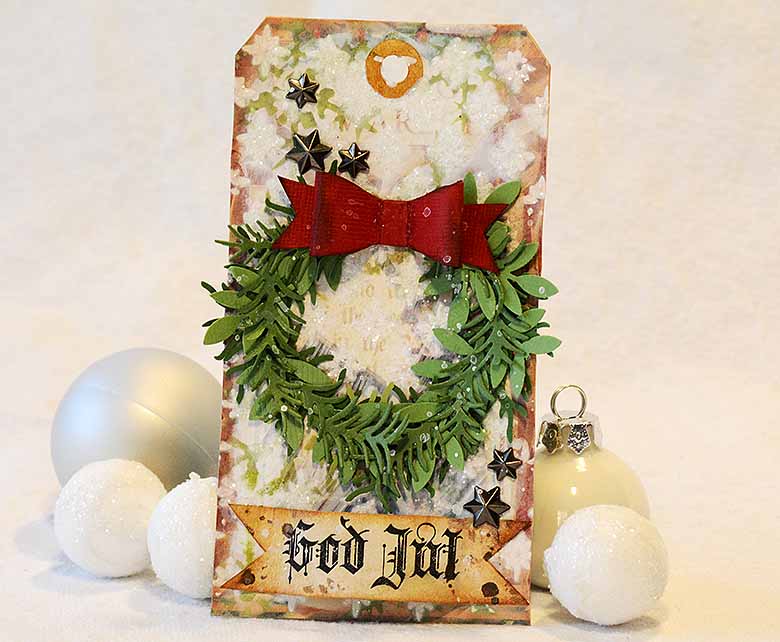 I wish you a Very Merry Christmas!