These two tiny Christmas paintings in mixed media on canvas, I made these a few years ago and I always hanging them up on Christmas.
I have used various acrylic paints and modeling paste to get the structure of the snow. The christmas trees are cut out in patterned paper and then I used a little white cardboard, cheese cloth, flowers and a little bling and other things to decorate the canvas.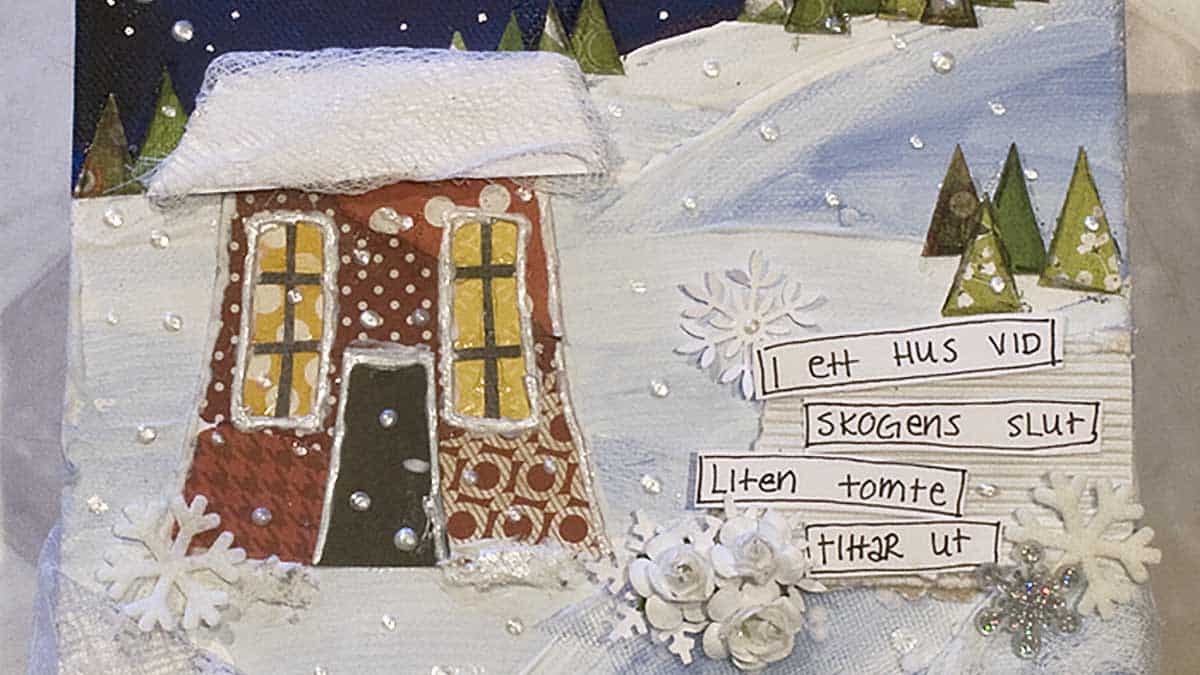 I tried to keep the second canvas in the same style and used a text from one of the children's grandfather's favorite song that he sang for the children when they were very young. He liked it because a hare is in it, he was an inveterate hare hunter.