Today at Hobbyworld  I show a graduation card to which I used a paper from a paper pad named Tim Holtz Paper Stash Resist. All the papers in the block has premade embossed pattern that resist paint and ink and it is supposed to mess with paint on them. The paint does not stick to the pattern and gives a really cool effect.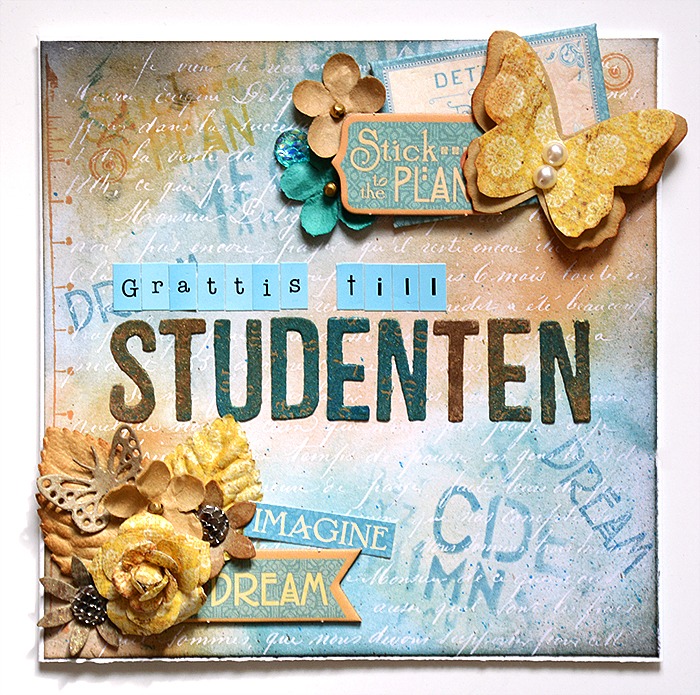 The paper I used is white but the block also contains beige paper with the same embossed pattern and they are really fun to work with.
The card is decorated with products from Prima Marketing and Graphic 45.