In my post this month at ScrappTorget I show three different greeting card I made in blue tones. All the cards I have made with paper from Pion Design and their series Shoreline Treasures.
The first card is for my dad on his 70-year birthday this August. He loves the sea, boats (especially sailboats) and fishing and I managed to get all of these elements on the card.
Both papers and decorations with fish theme I found at Scraphuset when I visited the shop this week. I used a fish hat, a spinning rod and a fish on the card for dad.
The second card, my sister and her man will get, they got engaged during the week and she loves blue so this will be good for them.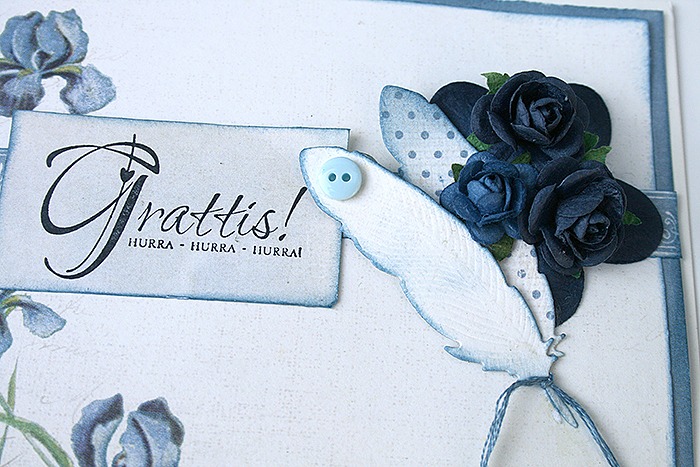 The last card I made for a colleague who celebrate his birthday in the fall. I think it's perfect to make several cards of the papers in a serie so many of the pieces of paper get used and do not have to lie amongst other waste pieces and be forgotten.