I have made a new system for remembering things I should do regularly every week. For this I have done a set of to-do tags that I hung on a rope with really cute clothespins with weekday names. These tags are my inspiration at Hobbyworld this week where the month's theme is tags.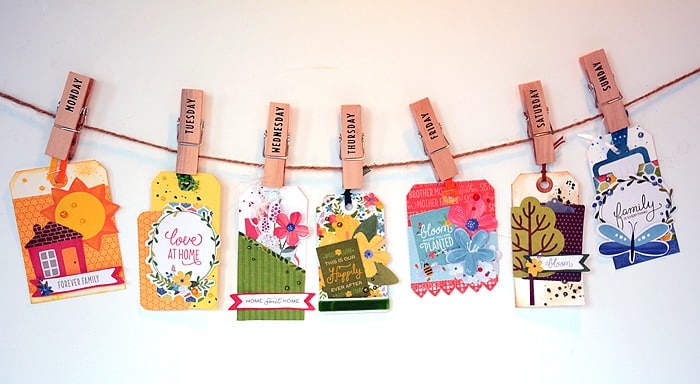 I have used papers and embellishments from a series called Homegrown from Pebbles, I really like the clear fine colors, the flowers and texts in this kit.
I have written what I should do each day on the back, inside or on an extra tag in a pocket and when I accomplished the task I pick down tha tag from the line so I see that it is done.
It's really cute flowers in this kit.