This month there is a fun sketch to be inspired by at ScrappTorget. As inspiration, I have done a layout that received the title "You did it" with a photo from the oldest son's graduation, when they are standing on the platform to the truck they drove around town with.
I have used a mask with stars and a distress pad on the background. The patterned papers are a bit older but I really like the colors in them and they fit perfectly to the graduation theme. The decorations consist of a bit of everything, like sticks, roses, bling and more.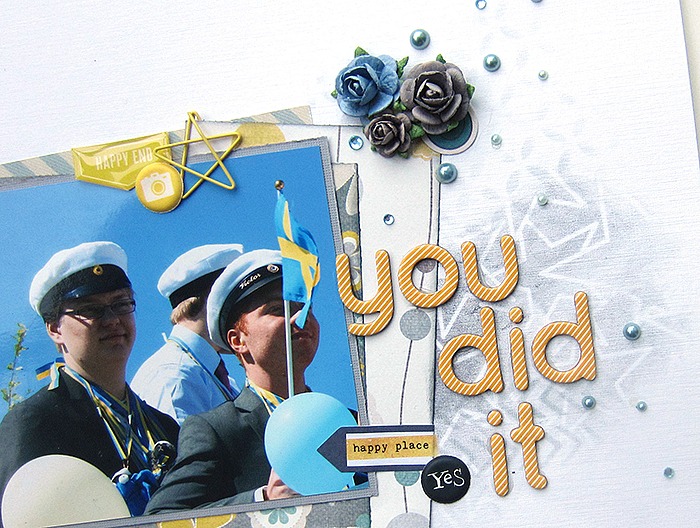 I think the title "You did it" is good, I believe that my boys made it incredibly well who passed their schooling. First they read a lot of long years of primary school and secondary school, and after that, they want to proceed with further studies. The letters are chipboard letters from October's decoration kit Freckled Fawn.