Veckans Skiss is rolling on and I have once again been scrappbooking an old winter photo, this time on myself and Sally. If someone thinks the numbering on Veckans Skiss seem strange it is because from last year, it was determined that the numbering is gonna be rolling and never starts all over from one again.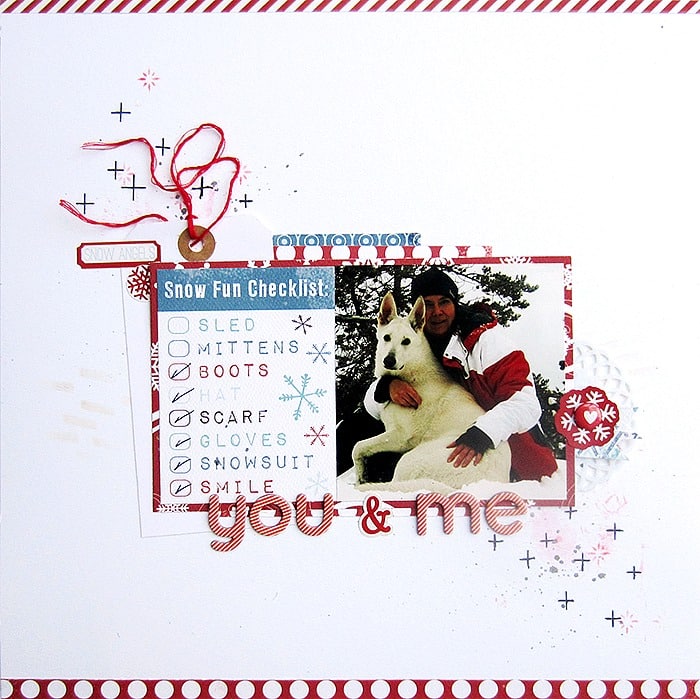 The layout were entitled You and Me and I am continues to use paper from the Carta Bella series All Bundled Up Collection Kit. I really like to scrap with ready-made kit or series with matching paper, it's easier because you have a bunch of matching paper and it can also be a challenge to just use predefined products.
It's not often I scrap photos of myself but it's mostly depends on that there are not so many pictures of me, often it is I who hold the camera. To the picture on this layout I used the self-timer and put the camera on a grill rack at the windbreak available on the mountain we live underneath.