This weekend has contained a fermented herring party at our house, it was fermented herring premiered last Friday so it was a perfect fit. Since I was the hostess and arranged most of all so I had unfortunately no time to shoot some nice pictures from the evening.
Today, we have taken up the raft and almost the entire bridge, we came to the conclusion that the holidays ahead is fully booked so we will not have time to be there so much. Tomorrow  our youngest son is moving to Luleå to study for five years, so it was appropriate to do that when he could help.
Little dog lady obviously wants to be there when something funny happens, she is often in the middle of the way or, as here, go stingy push on the bridge part to be ashore.
Sally must check that everything goes right.
There was time for a little play and splash in the still warm waters.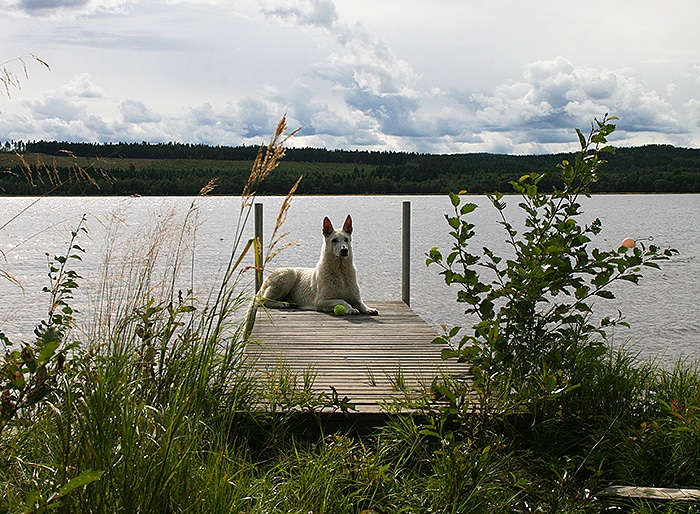 When we began to be finished now Sally thought that it was enough, this last bridge piece should I have left :). It's quick to pick it up later in the fall so it was allowed to stay.
More weekend pictures here>.