Now I have started with this year's Project Life album, and at Swe Scrapbook I also show week 1-3 intodays PL inspiration.
This year, I try to simplify my work with Project Lifeby using a kit from Becky Higgins called Project 52 – Fresh Core Kit. The kit includes cards with week numbers that are reversible. On one side is the layout in landscape and on the other standing. It allows me to continue to use the plastic pockets that I used so far.
Week 1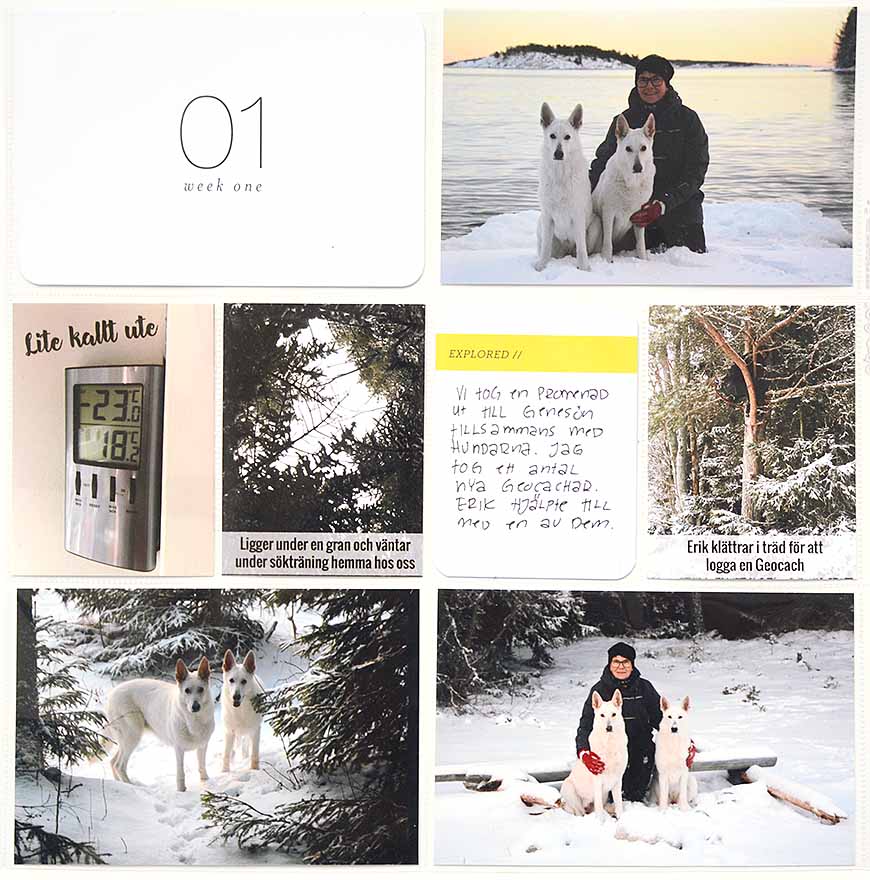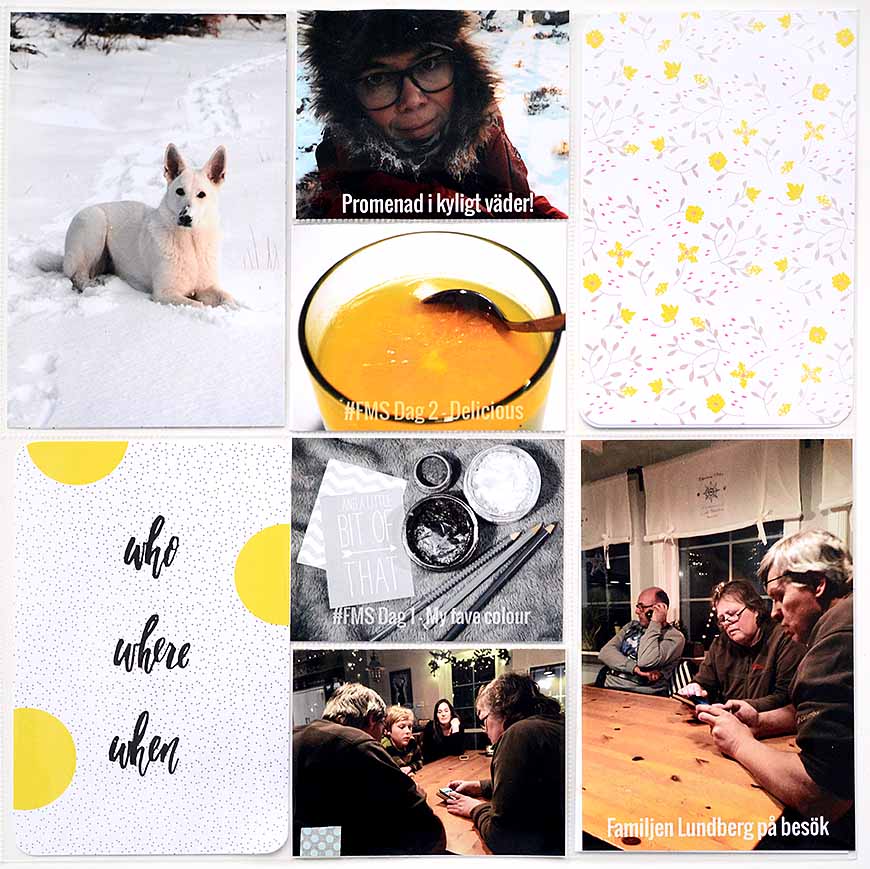 The spread.
Week 2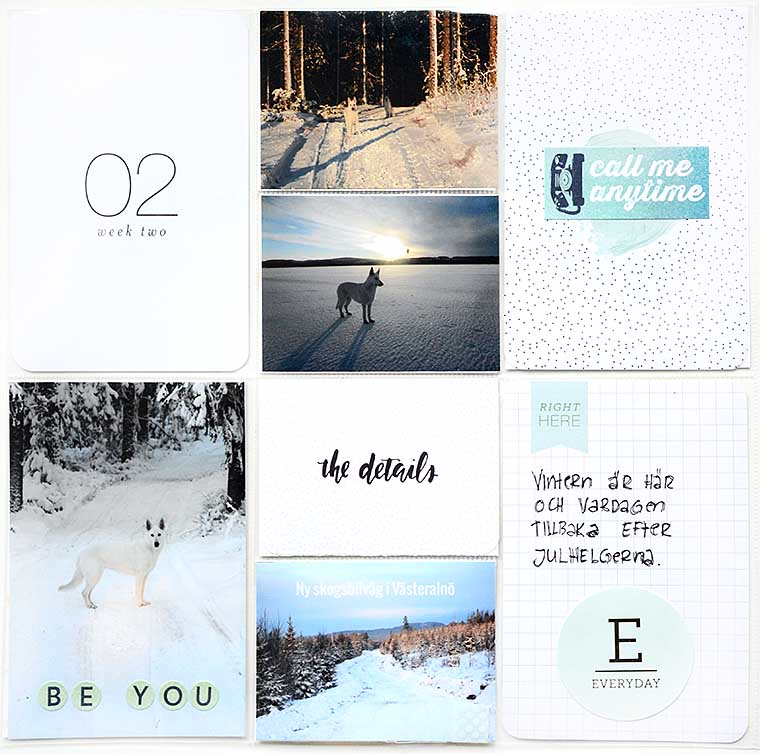 The spread.
Week 3
For this week's pages have I also used cards and decorations from a kit called Inspire Edition Core Kit..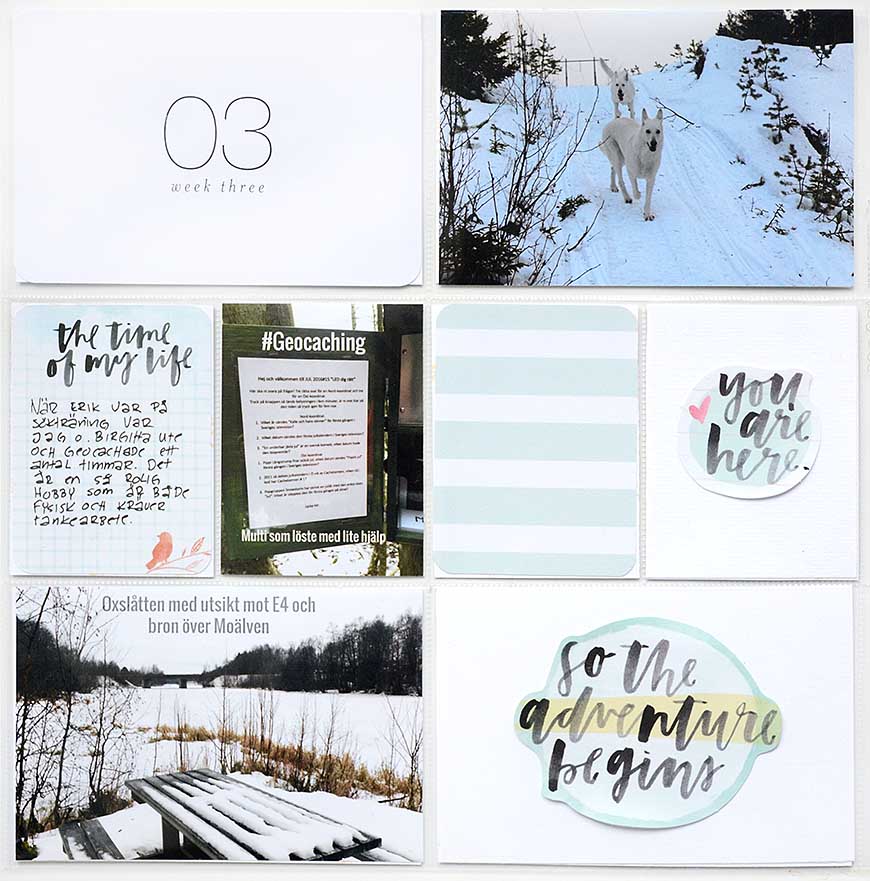 The spread.
(The post is not sponsored, I appreciate Becky Higgins products and like to link them anyway.)