As I said earlier the theme of this year's advent calendar at ScrappTorget "Christmas gift wrapping". I think it's fun to make nice gift wrapping so it is a theme that suits me very well. In today's post at ScrappTorget I show a bunch of Christmas gifts that I have embarked, and here I also show some of the Christmas gifts in black and white.
To all, I have used the same striped gift wrap paper in white and black.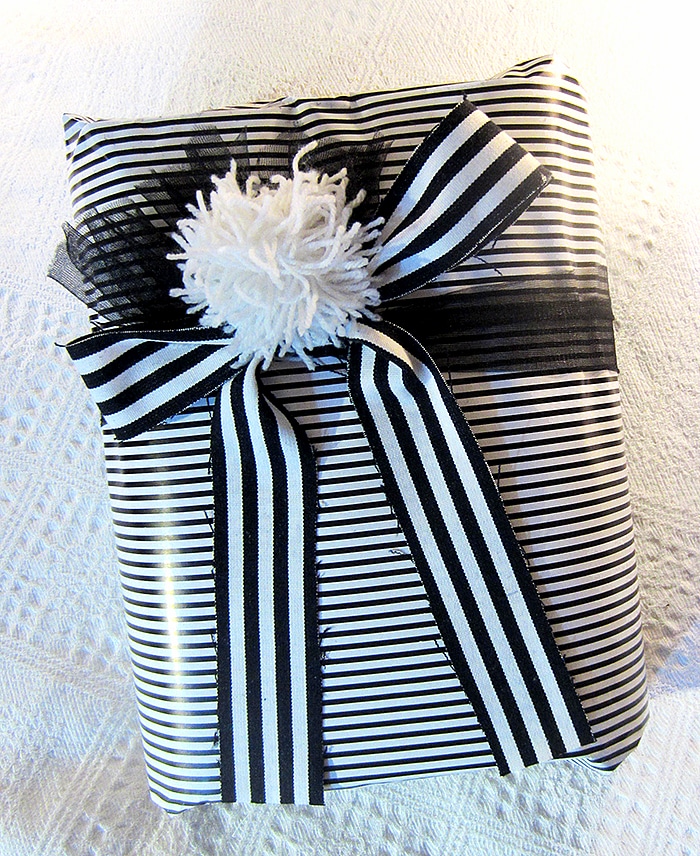 I wanted striped, wide bands in black and white but I could not found such bands around town but a striped cotton fabric. I bought a piece and cut strips of it and wrapped around the package and made a big bow.
A little black tulle is sticking up above the bow and a white pompom got to b thee icing on the cake.
The second package has received a bow that I made of patterned paper, how to make such a bow, you can see here. Christmas label that protrudes below the bow is made of two circles, a white one and a black scalloped, I embossed the black one with a embossingfolder to provide some structure.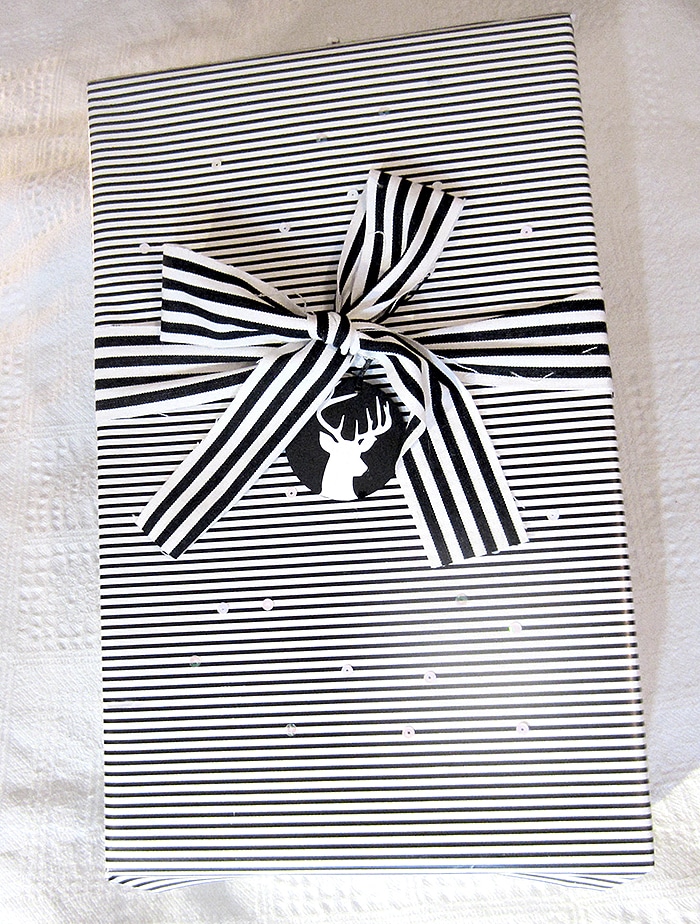 Another Christmas gift got the striped paper but with a simple bow of ribbon cut from the same striped fabric. I've glued some sequins here and there on the package and finished with a round gift tag with a punched deer's head as decoration.