Today I made a tutorial how to make a book rose that I also show at Hobbyworld,
You need:
A book
Sscissors
Glue gun
A small piece of cardboard.
This is how you do a book rose
Tear out a few sheets from a book you do not intend to read again.
Cut out the petals to the flower on freehand, make them roughly equal in length with different widths. You may cut through several sheets from the book so you make multiple petals at one time. How many petals you need depends on how big rose you are doing so makes a bunch and if it's not enough cut more gradually.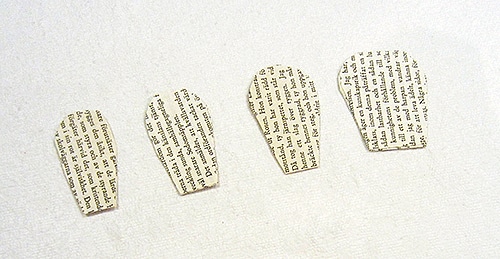 Curl the narrowest petals into small rolls.
On the other petal, roll the top corners outwards, as shown.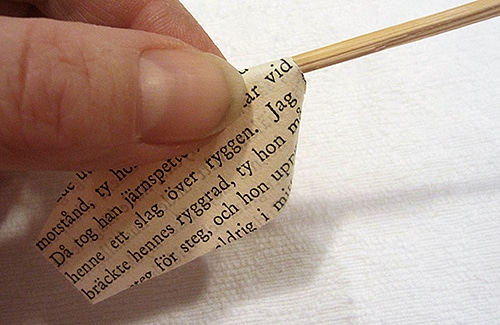 Fold the big petals lengthwise in the bottom, the rolled corners will end up on the outside of the blade.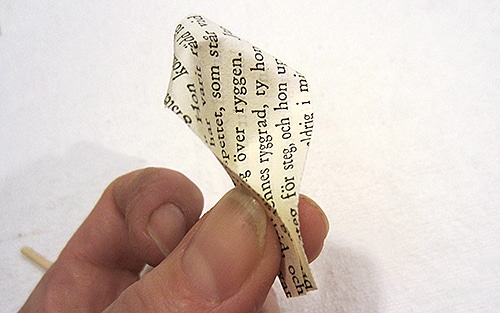 Cut a piece of cardboard as a base for the rose. Use the heat gun and put a large dollop glue in the middle of the circle and attach one of the narrowest petal tube in the clique. Hold it until the glue has hardens and set.
Squeeze more glue around the base of the first petal. Wrap a few more of the small petal tubes around the first one.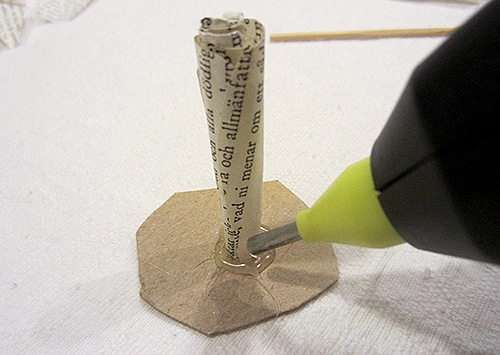 Continue to glue at the base of the rose and attach the petals overlap.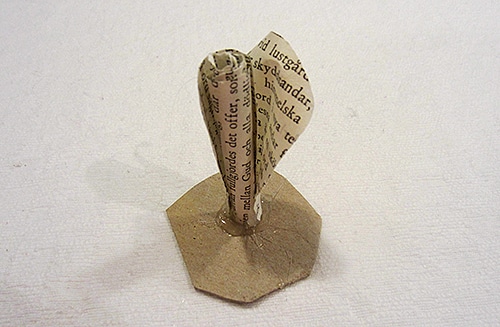 Take the next width of petals and continue with bigger petals as you glue.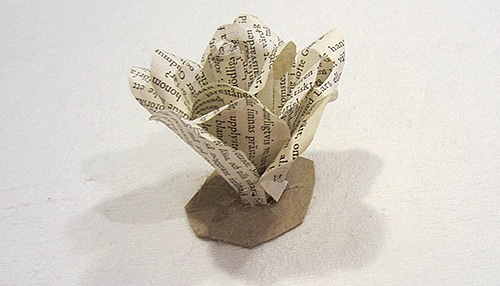 The last petals may be inserting into the bottom of the flower's base after you have squeezed glue to the base with the glue gun.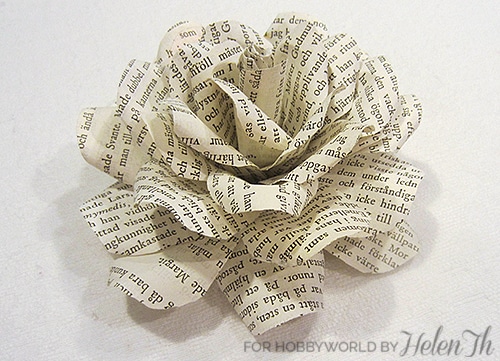 Finished!
When the glue has hardened properly, you can decorate the rose if you want with glitter glue, chalks or other.
Using the bookroses
This is two different ways that I have used such roses on. the first one I used on a small painting.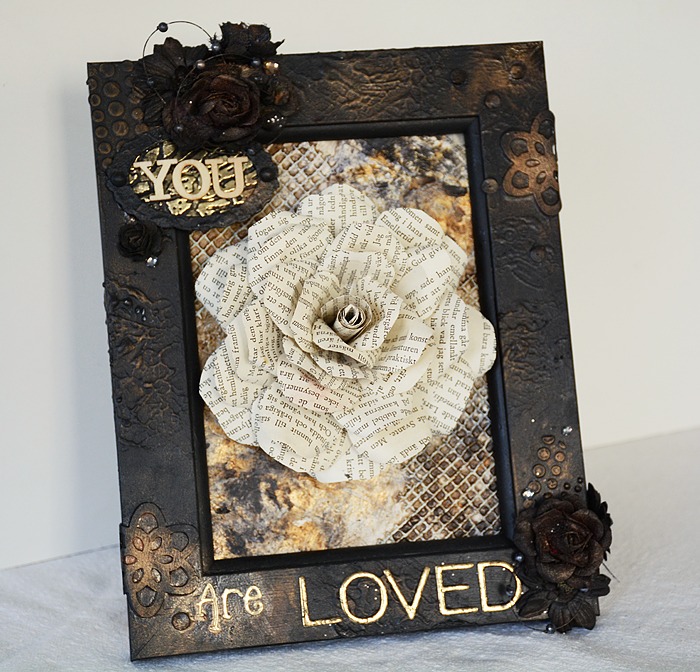 It was very fun to focus on the frame itself instead of the canvas for once. I have, inter alia, smeared with different types of paint and mediums, spray-painted flowers black and put some text on the frame.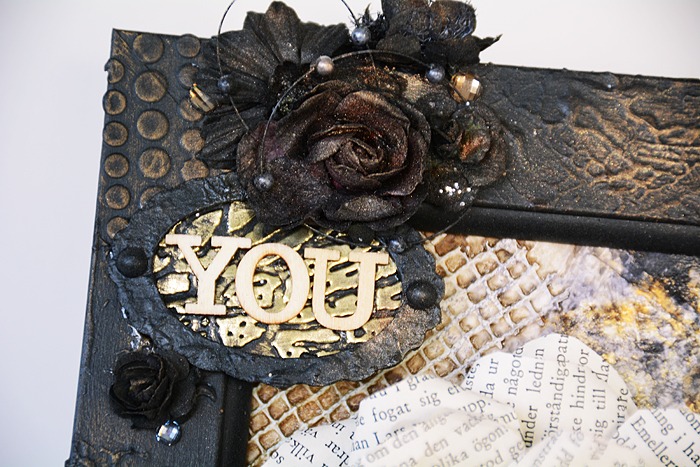 I got a little glitter effect by using Perfect Pearls, I like these little jars with glittering pearl effect in different nice colors.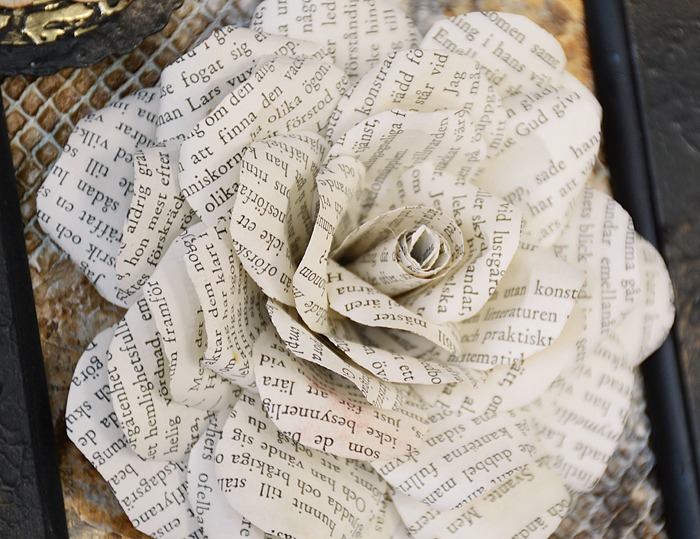 I have used another rose of book pages on a large cookie jar, with a completely different color scheme than on the painting the result turns out like this.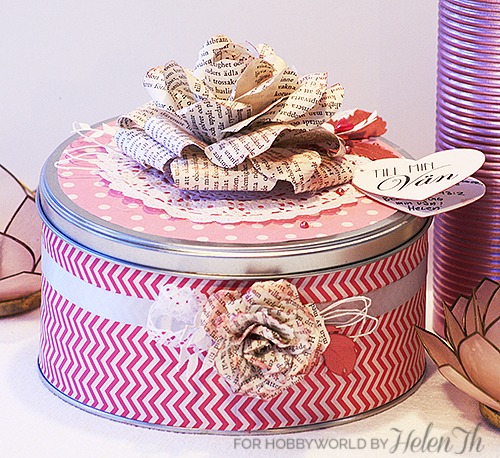 I filled the jar with cookies and gave it to a friend and she was very happy of the gift.